There's no denying that taking care of a family is hard work anytime. Your love and care aren't just expressed for your children and partner either, there are so many other important family members to consider. This year, more than any other year, keeping safe, happy, and strong have become the goals to meet. While we have all been battling through this pandemic as a society, these priorities have been challenged on deep levels. As we need to figure out what works for us, consider the following tips to help you maintain a happy and strong family during the pandemic. 
Check on Elderly Relatives
Your elderly relatives have likely been frightened this year due to the higher risks, especially if they live in a nursing home. Check-in with them regularly to see how they're doing, how they're feeling, and to make sure they're getting everything they need. This goes for those who are still at home and ones in full-time care facilities.
If something doesn't seem right to you about their nursing home care, talk to the staff first, and express your concerns. If nothing gets resolved, you certainly have a right to complain to executives or local governing agencies. Remember, you can also consult nursing home neglect lawyers for advice and what to do if action needs to be taken.
Make Time for Each Family Member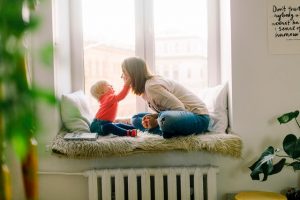 Spending time together as a family, even those who don't live under your roof is a great way of bonding and forming a loving relationship. However, spending time with individual family members gives you a greater opportunity to make sure they're okay. Take each child out for the day to a place of his/her choice and spend some time bonding just the two of you. It will help build up a trusting relationship and encourage them to come to you first if there's ever a problem. Do this for your partner, as well as other close family members if you can.
Talk! 
You can spend every day with your family, but do you actually talk? More often than not, issues are held back to prevent arguments or hurt feelings. It's important to talk, especially about how the pandemic is affecting your lives. Make time to talk with your family, even if it means airing some problems. It will bring you closer together in the long run, and help you to find solutions to issues before they get too large.
Forgive 
It's completely normal to have fights and disagreements with family members from time to time, especially if you're around each other all of the time! However, this year has proved that you never know how long you've got with your loved ones. Wherever possible, even for those family members that don't live with you, be sure to do what you can to work things out. At least, try to forgive your loved ones if you've been holding a grudge. 
Share Meals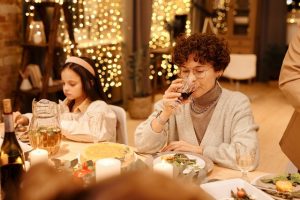 Finally, make time at least once a day to sit down and eat together. This encourages you and your family to communicate and laugh more, eat nutritious food, and appreciate each other! You could get the children involved with food prep, setting the table, and cleaning up. We also try to make meal plans together so everyone gets what they want to eat.
Overall, keeping your family happy and strong during the pandemic doesn't have to be complicated or overly challenging. Instead, allow it to present more opportunities to pull together and create consistency and even some new traditions.