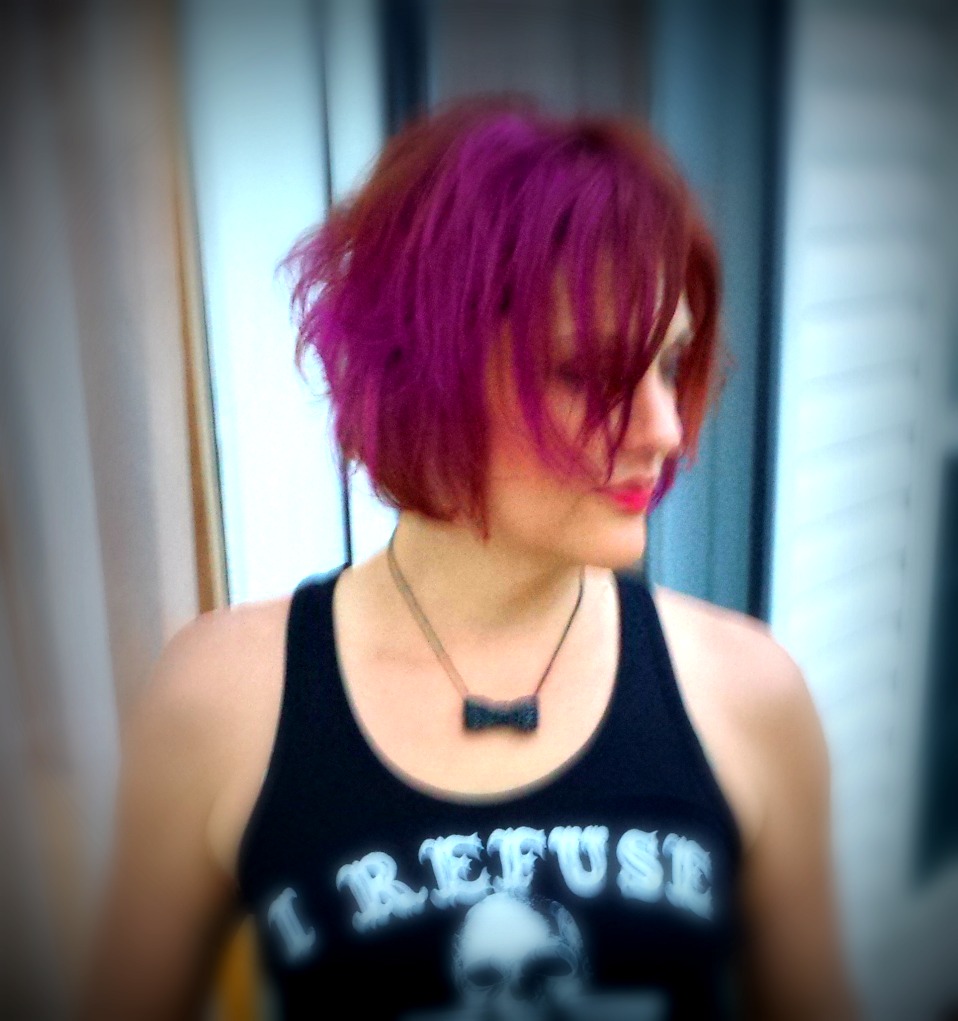 Kellie Rae Stone
"I'm a rebel with a cause. I give women transformational permission slips and the kickass tools to live an unfiltered life!"
Excellent, you're here! Let's waste no time…
I've had the privilege of calling myself a women's life purpose visionary, an intuitive healer, an international best-selling author….BLAH, BLAH, BLAH. Well, here's the real deal: The only title that matters is the one you give me after I help you ignite your life and business. Period!
Are you tired of hiding, playing small….living in shades of gray?
Let's JOLT you out of complacency, shall we?
The truth is YOU ARE MORE POWERFUL THAN YOU KNOW, SISTER! You know your life or business isn't working like it could or like you want it to.
I get it…
"It's not who you are that holds you back, it's who you think you are not."
You know you could let so much more of yourself come out to play. Maybe you've been blaming everyone for your stuckness and, even though you don't want to admit it, the truth is, YOU are in your own way. But you don't know how to wake up, get rid of the baggage, and move forward.
If you're full-out ready to discover some juicy mysteries about yourself, I can show you how to electrify your life and business. I know how to do this thing because that was me!
I will help you get out of your own way.
You see, I know what it's like to die inside, lose my creative edge, and give up on myself. I also know what it's like to put on big girl stilettos , buck up and light my own fire! Of course, I've had some help along the way. Everyone needs a mentor—someone to light up the path ahead. Well, my mentors taught me to light that path with a fierce flame that never goes out!
Ask yourself this: Are you living your life filtered, you know… living for everyone else, worried about offending them with you true self?
If so, that's what is making you feel dead inside, dear sister.
Let's change that and resurrect you from the walking dead.
It's time to stop making excuses, blaming others and playing the victim.
It's your time! Your deal! Your opportunity to be the super she-ro in your movie, life, and biz!
It's time to come play the game of life UNFILTERED!
No matter what is going on in your world, or how dead you feel inside, or how many times you have given up on yourself, YOU ARE A KICK-ASS CREATOR. YOU ARE MORE POWERFUL THAN YOU KNOW!
Take a breath, you got this. I'm going to SHOW you how to pull it off.
9 Rebellicious Things About Me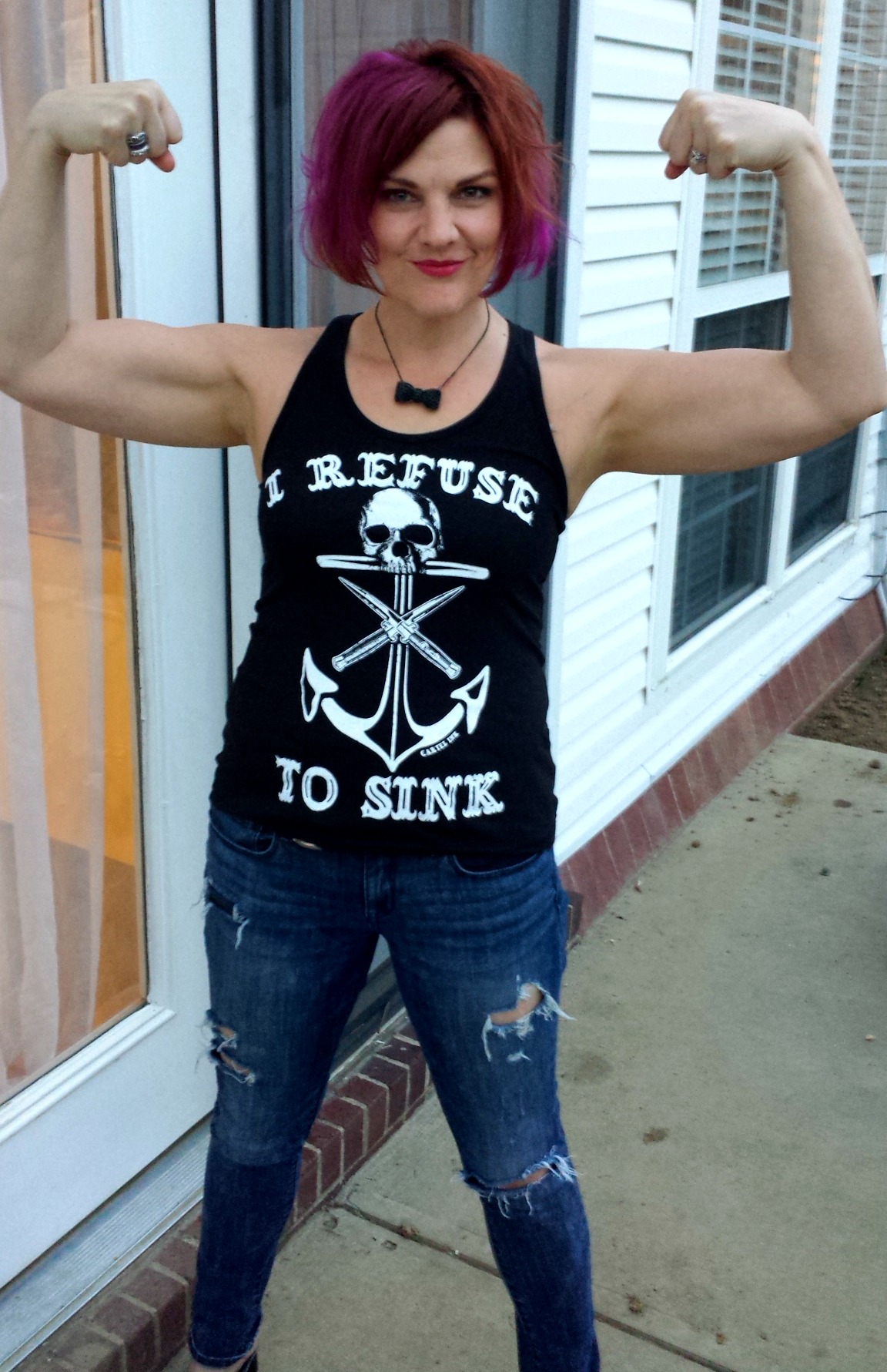 If you tell me your night dreams, I can interpret them within 5 minutes (usually).
 I actually love spiders, snakes, and lizards (even holding them).
 As a young girl, I challenged boys to arm wrestling and usually won (Girl Power).
 I gave birth naturally to 6 beautiful children. (2 at home with a midwife…REBEL FEMME, HEAR ME ROAR!)
 I find more comfort in sleeping with a quartz crystal than a fluffy pillow or stuffed animal (Crystal Therapy on steroids).
 Sometimes I stand in my bathroom mirror and do "choreography" (I didn't say it was pretty…well, maybe a little pretty).
 I have a hard time trusting anyone who hasn't shopped at Goodwill and created a kick-ass outfit for under $10 (Really).
 I have a deep desire to learn how to shoot a crossbow. (I don't want to shoot anything alive, only targets or walkers. Yes, I am a Walking Dead fan.)
 I've changed my hair color so many times that I forget my true color (orchid purple is my new fave)!
Now, we need to get back to breaking you out of creative jail…
If it's time to live your life ON FIRE! If you are beyond ready to feel ALIVE and KICKIN'… good news! I can show you how. Let's do this! Schedule a 30-minute "Help me rebel, Kellie Rae!" Session. It's 30 bucks for 30 minutes of smokin' hot time with me. I promise I won't make you shoot
whiskey, but you're sure gonna feel like you did!
WARNING:  If you don't really want to transform your life, don't sign up to work with me. I AM only for women who are willing to IGNITE their life!

Let's Do This Thing!