Editorial Guidelines
From the desk of:
Kellie R. Stone
Founder, Women's Life Link
I am thrilled to meet you here at the threshold of a new journey to partner with me and an amazing team of empowered women to reach out to the women of the world!  If you are ready to share a piece of yourself and your experience with a global community, I welcome your article submission of quality non-promotional information and heart-centered purpose.
Since 2009, Women's LifeLink has been a safe, uplifting place for women to glean empowering ideas, encouragement for all of life's paths, and real-life tips and advice for almost every type of challenge.  I hope you are inspired to move forward with us on this extremely fulfilling journey.
Love and Peace,
Kellie R. Stone
Collaboration and Promotion
Because Women's LifeLink is committed to the empowerment and success of women, we believe in collaboration and promoting our experts, contributing authors, and sponsors. Therefore, we ask our writing team and new contributors to do the same by presenting their articles to their audiences within 10 days of publication.  Through this collaborative model, we believe that together we CAN change the world!
General Guidelines
Women's LifeLink does not presently purchase articles; therefore, no compensation will be made to contributing authors for any articles published on the site.  If this should change, you will be notified about compensation guidelines by email.
Please understand that an article submission does not guarantee placement on Women's LifeLink Magazine.  You will be notified by email if your article is chosen for publication; however, we may hold your article for a future time if the editorial cue is full or the topic is more relevant to an upcoming event or editorial theme. We will notify you as soon as possible about acceptance of your article!
Our Style and Mission
We encourage you to first get familiar with our content and style by reading current material before you submit your article.  Though many voices are represented here, we stay true to a mission of presenting women with useful, inspiring information and encouragement with which to embrace along their journeys.
This collection of ideas and experience is empowering to all types of women, regardless of age, race, nationality, spiritual belief, and sexual orientation.  This uplifting, enlightening, and guiding material creates a safe, powerful resource for our audience of beautiful, strong, creative women! Women's LifeLink does not publish pushy sales pitches or judgmental, non-serving material.
We Want the Following Types of Writings
Objective, informational articles

Inspirational/encouraging life stories and accounts of overcoming obstacles
Mini life lessons and messages
Success Testimonials
Interviews with empowered women
Women's product reviews
Poetry
Editing and Length
Women's LifeLink editorial staff reserves the right to edit, revise, re-format, and shorten any article for clarity, quality, and cohesion with the site and its mission. All articles should be submitted with a title; however, we reserve the right to change it for search engine optimization and relevancy purposes.
Articles should be 500-900 words in length.  Those upward of 900 words will likely be broken up into 2 or more parts at the discretion of the editorial staff.
Editorial Departments
Women's LifeLink's diverse categories deliver an essence of who we are as women – multi-faceted and bursting with beautiful, rich color!  Each department is purpose-driven and touches each reader differently, depending on where she is on her own personal and professional journey.  Though some topics touch the physical side of life, we always pursue a deeper connection by helping women to make a body, mind, spirit connection.  It is our primary desire to assist each woman with her personal pursuit of dreams and inner growth.
Making Life Rock
This is one of our favorite categories to present in!  After all, we all want to raise the roof where our lives are concerned.  Women have an endless powerful resource with which to change their own lives and those of others…it's called soaring feminine spirit!  However, sometimes we forget to use it and need little nudges from our sisters.
Inner Journey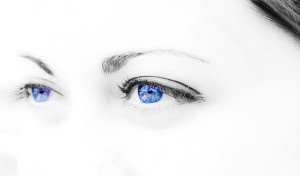 Showing women how to embrace their inner essence and authentic beings is one of our highest missions here.  We love helping women change from the inside out – an emergence of brilliance and truth that comes with focus and self-acceptance. The articles in this section challenge us to search deeper and reach higher for the lives we dream of.
Health and Wellness
General wellness is so important to the balance of every woman on the planet.  If you've ever experienced illness of any type, then you understand how crucial health is to happiness and self-confidence.  This category is dedicated to bringing quality, current information about many health-related topics to keep today's woman going strong.  We welcome health and wellness experts; such as, doctors, nurses, practitioners to write in this section, as well as those who have personal health stories and tips to share.
Beauty and Fashion
Though we believe all women are beautiful the way they are, it's still important to take care of our packages…and even pamper and spoil ourselves every once in a while.  This department is all things beauty and style!  With the latest fashion trends and image tips, it's a winner with women who want to be as beautiful on the outside as they are on the inside.
The Hard Stuff
Sometimes life greets with difficult circumstances and challenges that are out of our control.  The Hard Stuff is a place for women to share these experiences, tragedies, triumphs, and tips for overcoming and weathering the days in the valley.
Family/Friends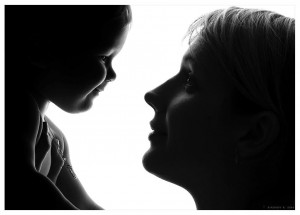 Strong family relationships and friendships are necessary for today's woman to achieve balance and harmony within all the roles she plays.  Because we are busier and have more responsibility than ever before, we need to find efficient ways to keep the peace and still take care of ourselves.  As I'm sure you may know, all of that can be challenging.  This category brings stories, ideas, and tips for making your family life and friendships the best they can be and doing it without losing yourself in the mix.
Romantic Relationships/Sex
The primary relationship, sexual health and fulfillment are at the core of who we are as feminine creatures.  We don't like to sugar coat anything, so this section does contain adult-only topics.  We feel this honesty cultivates an environment for women to fulfill all pleasures of their romantic relationships.
World Concerns
This world is our home and we are responsible for taking care of it.  From recycling to ending world hunger, there are challenges that touch us all. We share about some of these issues and inspiring stories of those who make a difference where they are.
Beautiful Women
This is one of our favorite sections, as it highlights the lives, loves, and views of diverse women from around the globe.  We're always looking for amazing and interesting ladies to interview, so if you have someone you'd like to nominate to be featured, please let us know.
Bios/Photos
All bios should be a maximum of 150 words.  Please share with readers who you are as a woman and something you are passionate about.  You may include a brief statement of credibility; such as, education or expert training.  We just don't want it to be a list of accomplishments because your value is in who you are not in what you've done or do now.
Please submit one quality headshot that will be posted with each published article and possibly on the Women's LifeLink Expert Page depending on frequency of submission and writing commitment.
If you want a photo within the short "About the Author" bio that posts at the end of each article, a universally recognized Gravatar is necessary.  A free, personal Gravatar can be obtained at www.gravatar.com.
Links and Self/Product Promotion
Authors may submit one URL link to be included within the bio.  Only one promotional link will be permitted within each article.  This link must be to a personally owned website, business/commerce site, or social media page.
Published books, CDs, or videos may be promoted with a link and/or photo within articles as long as they bring substance and are relevant to the article's topic and site's mission to empower and encourage women.
Women's LifeLink reserves the right to add product links, photos, internal site links, affiliate links and ads to any article published on the site.
Media
Please submit one relevant photo with each article.  All photos must include a photo credit caption and link.  Photos submitted without source credits will not be published.  Women's LifeLink editorial staff reserves the right to reject or edit any photo for inappropriate or poor quality content.
You may also submit a relevant, uplifting video/audio with your article.  All media will be subject to approval by our editorial staff.