Kellie Rae Stone
Women's LifeLink Founder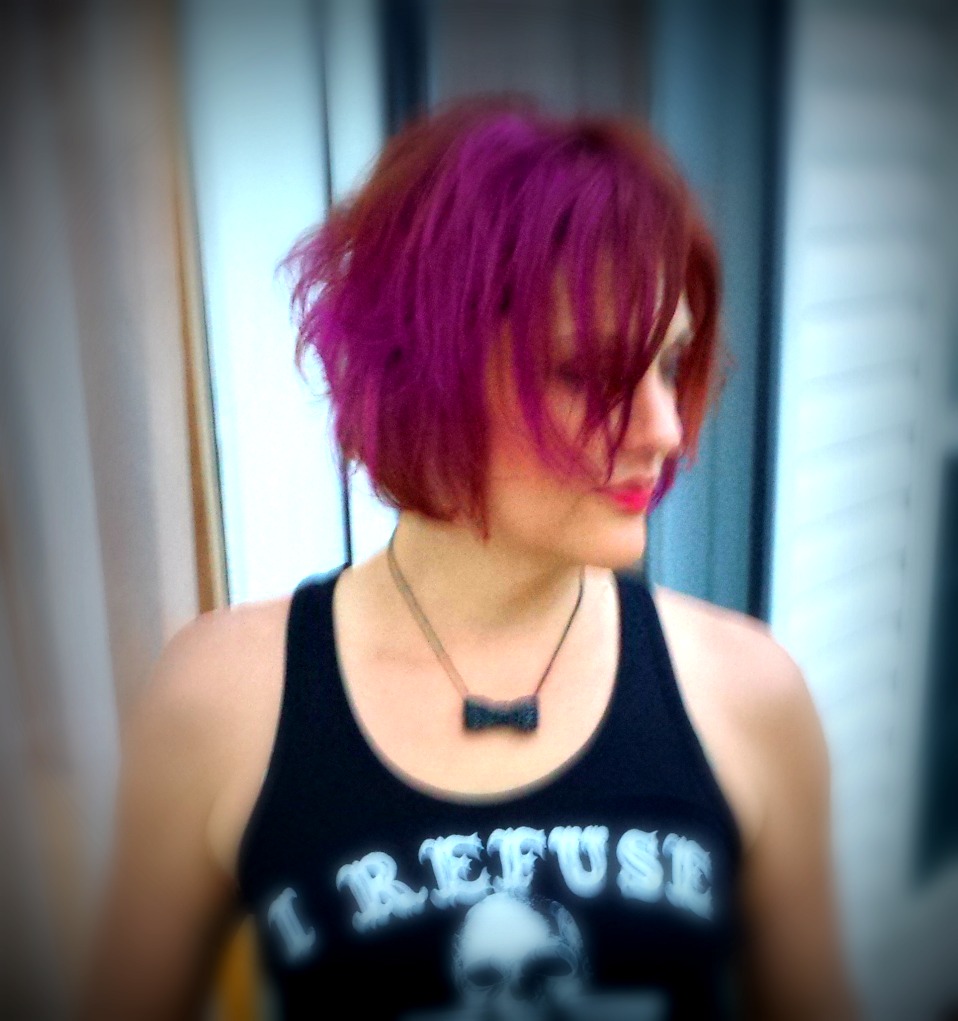 Imake no excuses for my diverse roles- a rebel with a cause, who gives women permission and kick ass tools to live life unfiltered, best-selling author, and crime thriller novelist. Yes, I do still chuckle a bit at the irony. I help make women's lives better by day and kill fiction characters at night. What the hell, it makes for some interesting dreams (sometimes nightmares). I believe that everyone should pursue their passions no matter how out there they seem to be. One of those pure heart-fluttering passions for me has always been writing. Since I did, indeed, decide to chase my dream of being a writer, I've published two non-fiction books in the self-development genre, co-authored an international best seller, and now I'm finally pushing my much-too-old-to-be-in-the-nest novel out the door and into the world. For me, one of the most satisfying things I've ever experienced is typing the last words in my books and knowing that because I chose to stick it out and finish them, they will touch others in ways I don't even imagine. I love my job.
Dr. Terri Hawkins
The Rejuvenator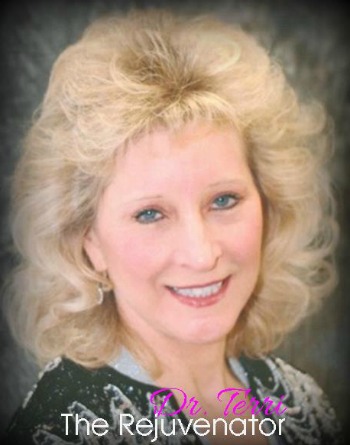 Terri Hawkins is a Doctor of Naturopathy and holds her Ph.D. in Nutritional Science.  She is a member of the American Association of Drugless Practitioners (AADP) and registered as a Naturopath through the Department of Health Office of Professional Licensing.  In addition, she holds her National Certification in Colon Hydrotherapy through the International Association for Colon Hydrotherapy.   In March 2010 she served on the board for the re-writing of the National Board Testing.   She also holds a Board position on the National Colon Hydrotherapy Board as Secretary Treasurer.  She is a graduate of Hypnotherapy through Guild and Advanced Hypnotherapy through the Institute of Mindsight Consultants Cognitive Behavior Sciences.   She has studied Mind/Body Medicine and extensive medicinal treatments in the physical and emotional aspects of health.  Terri has spent years researching, developing, and putting into practice her expertise.  She has written for various health magazines and publications, and is in constant pursuit of advanced medical sciences. Visit Terri at Natural Rejuvenation.
Kori Kovacs
The Sophista Project
Kori Rae Kovacs currently resides in San Antonio, Texas with her husband and daughter.  She joined the Navy shortly after high school to explore the world and make better use of her time… and maybe even grow up a little.  During her nine years in the military, Kori has traveled to many places in Europe, Africa and the Middle East.  Kori is pursuing a degree in Fashion Management and Marketing at the University of the Incarnate Word and is an Image Consultant for women.  She loves hiking, baking, spending time with her husband Robert and daughter Aysen, and volunteering her time to Special Olympics.  Visit Kori at her Facebook page The Sophista Project.
Dr. Tricia Working
Get Connected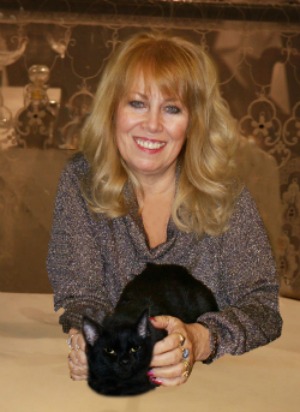 Atlanta native, speaker, and writer, Dr. Tricia Working brings a cadre of experience and expertise to her work both spiritually & within mainstream America. She has over ten years of experience with the Georgia legislature, seven years experience in shelter management, and fifteen years education.  She founded Paws for Thought Animal Foundation in 1993 & currently serves as President of the Southern Regional Business Council & Director of Public Relations for the Hope of Humanity Foundation.
Dr.  Tricia is truly a 'cat' of a different color – she has been trained in many modalities over the years including Reiki.  She is a clairsentient empath possessing a natural healing ability & the knowledge of many ages to impart.   For those connected to the animal kingdom, Dr.  Tricia provides both communication & healing for beloved pets both here & on the other side & specializes in assisting those with their transitions.  Archangels & revered ones work with her as she supports families in understanding the needs of their pets during the final times and finding peace in goodbye.   Relationships, both to self & others are a particular specialty.    Her work in Conscious Communication & the development of The Innerspeak Communication System assists people to literally transform thoughts, beliefs & actions.  She is an ordained minister & certified Spiritual Coach & Counselor through the Hope of Humanity Foundation.     Dr. Working is the author of The Fur Agreements and America's expert on Animals, Consciousness and Spirituality.  See just how special this amazing woman is at Paws 4 Thought.  Email her at dr.triciaworking@yahoo.com.
Sandy Dingwall
The Aussie Perspective
Sandy lives on the sunny Gold Coast, Queensland, Australia, is a mum to 3 little people (9, 7 and 5) and is married to a creative type like her. She has worked and owned businesses in a number of industries – children's publishing, franchising, bakeries, cafes, a local newspaper and most recently ran her own handbag business.  Currently Sandy is pursuing a Bachelor of Arts in Professional Writing and Publishing.
She is loud, loves a laugh and enjoys easy times with her friends. In her mind there is nothing better than a chilled glass of Sauvignon Blanc, soft blue cheese, fresh dates, crackers and some good friends.  But seeing as she cannot exist on that alone, she also loves fresh organic fruit and vegetables; along with frequent outings on her mountain bike to keep up some exercise. Catch up with Sandy at her blog SandyDingwall.com
Karin-Rochelle
The Inspired Creative
My desire is to reach out to women with three goals in mind. Encourage. Enlighten. Engage. I also carry these desires into my music.  This year I hope to expand my horizons not just for myself, but for those around me.  I would like to encourage women to build each other up, to take risks and focus on goals and succeed in the challenges of everyday life. Nothing is too hard to accomplish with a support system. I want to enlighten or reconnect them to concepts they hold dear but have fallen away from, teaching how to make wiser decisions that not only focus on personal well being but that of mankind.
Karin-Rochelle lives in rural Kentucky and is a published author of the paranormal romance, Echoes of Emilee. Her latest book, Nothing, is due out this spring. Karin is also a vocalist, guitarist, and song writer. A natural creative, she also loves making jewelry, scrap booking and photography. Karin keeps a cup of coffee, family, her three cats, two dogs, and friends close.
Angela Scott
The Mind Chronicles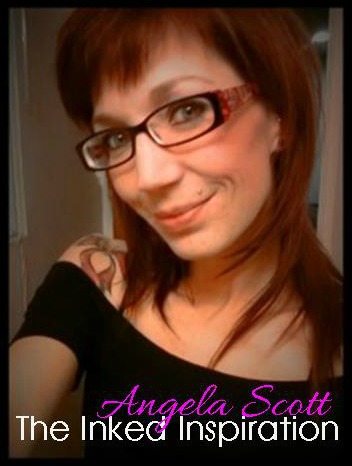 Angela is a 30-something, single mom who thinks of herself as a bit of a superhero. She balances working professionally with being the tattooed, punk, 'supermom' to a beautiful daughter. Growing up almost like a gypsy led to constant disappointment that changed the social butterfly into a bit of a hermit. She has battled with addictions, experienced much heartache and overcame many obstacles. This ongoing battle has inspired her to take control of her life and learn why we, as humans, do the things we do. In sharing this experience, she hopes to help others find the connection between themselves and their happiness. Follow The Inked Angel on her Facebook fan page The Inked Inspiration.
Lannah Sawers-Diggins
Diggin' For Talent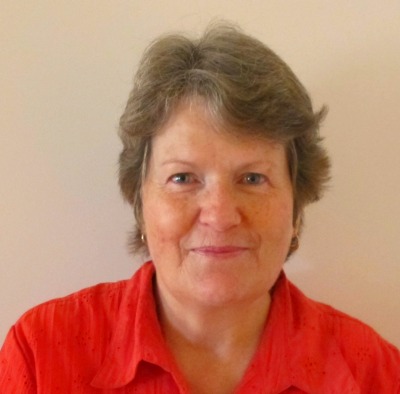 I am a married Mum from Western Australia and while I do work part time for a dietitian, I am also a published author in my own right.  Along with being a photographer and journalist – and lots of other things.  I am passionate about life – while I am middle aged I do feel that I am ageing backwards – most of the time.  Most of my life I have just been 'coasting along' – almost veging, I guess – up until a few years ago when I had an 'epiphany'.  I suddenly found myself being 'forced' to do something I have always wanted to do – but never known how to.  Have books published.  Seriously, how do you have books published?
For many reasons I pursued this and some years later have two published titles to my name and currently working on four more.  The research for three of them is something I am absolutely thriving on – can't get enough.  Yes, I have my hiccups but generally just look at them, think of another way, go around and on.  Onward and upward.  In a word I absolutely love writing – I am passionate about it.  To the stage where I am probably really painful about it.
Through this I am also using my journalism – at last.  And absolutely loving that too.  And photography – this is a completely new road for me.  I am finding that doors that I would never have even looked at before, are now not only opening but they are letting me through.  YES.  I am meeting some of the most awesome people – again people that I never, not in a million years, thought I would meet.  Most of them are really lovely and normally bend over backwards to help or support me.
I actually originate from the outback.  And one of my books is about this area.  The research has taken me, completely alone – just lil' old me – across the outback of SA and NSW, visiting stations and having the time of my life.  In September I head up to Queensland to repeat this but with more stations.  The NT follows in November and I finish up with WA very early next year.  Find Lannah at her website Bullseye and the Fight Against Bullying.
Andrea Amador
The Juicy Woman
 Andrea Amador, CEC. M.NLP is The Juicy Woman. She is a Body Image/Self Esteem Expert, a Professional Certified Empowerment Coach, Master Practitioner of Neuro Linguistic Programming, and a radio show host who creates customized confidence building and stress-relief programs for groups of women and girls. She is a rare combination of professional training and raw life experience which gives her the edge in helping women who struggle with body image and/or abuse issues. She is the author of the books, Bust Out of Body Shame and Lovin' the Skin You're In: The Juicy Woman's Guide to Making Peace with Food and Friends with Your Body. Her website is www.thejuicywoman.com.
Lisa Marie Rosati
The Goddess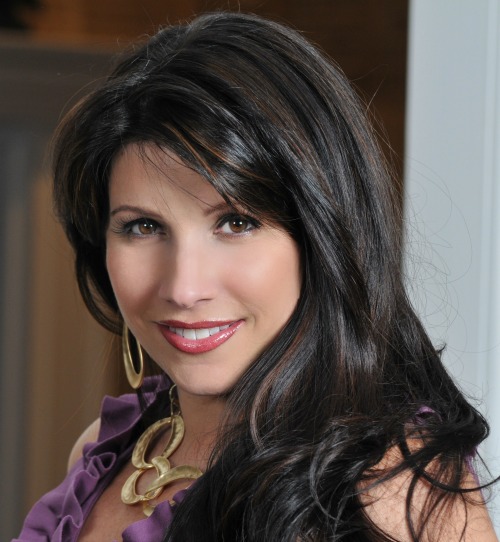 Lisa Marie Rosati is an experienced and skilled Nutrition, Weight Loss, Holistic Health + Lifestyle Coach who utilizes a holistic methodology to invigorate the mind, body, and spirit. It is her passion to assist others in achieving their unlimited potential and optimal health.
Lisa is a passionate Entrepreneur, Creatrix of The Goddess Lifestyle Plan, International Best-Selling Co-Author or the book Embracing Your Authentic Self, Dietetics and Nutrition Expert for website www.sharecare.com, Intuitive Healer, Weight-Loss & Lifestyle Expert.
Lisa uses proven, realistic strategies in combination with holistic modalities such as Herbalism, Ayurveda, Crystal Therapy, Chakra Balancing and Yoga to help her clients achieve life balance and their health and/or weight loss goals.
The truth is…losing weight doesn't have to be hard…as a matter of fact, it can be delicious and pleasurable! Lisa works with clients at her office in Nesconset, NY, on the telephone or via Skype around the globe! Meet her over at the Sugar Free Goddess!
Alexa Linton
Weekly Dose of Diva
A modern day cowgirl with a mission, Alexa Linton is known for lighting up her world and her clients with her infectious personality, bold coaching style and her secret sauce, the BodyTalk System. When these forces combine, perceptions transform forever, and health and lives change irrevocably in the most fabulous ways. With over ten years of experience working with horses as an Equine Sport Therapist as well as thousands of animals and people, Alexa has developed a healing style that is as intuitive as it is inspiring. Her first and foremost priority is results and she has been a catalyst for positive and lasting change for thousands as a practitioner, teacher and author. A fire-starter by nature, there is nothing Alexa loves more than seeing people light up from within and their lives change "magically and miraculously" as a result. Well, that and animals. Alexa's animals are a big part of her healing team, providing insight, giggles, massages and the effect of the perfect furry hot-water bottle. Except for her mare Diva of course, who is much too large to be a hot water bottle, and prefers to rocket people into powerful transformation with her own style of Equine Facilitated Light up. It is Alexa's big mission to help people find the fire in their relationships, career and bodies and truly live a life they love. Catch up with Alexa at her website Alexalinton.com.