As a small business owner, it's important to look for effective ways to reach out to current and potential customers. I believe that having a quality, helpful, and relatable website is a great way to do so. There are plenty of benefits a website can have for a small business. In reality, a website is really a must if you want to run a successful business that relies on online recognition.
Not only will it help you be seen, but it gives you a chance to show off your business with greater clarity and detail. It's a consistent place to include any information about the business, your mission, experience, goals, products/services, and anything else you feel customers will want to know. Having a quality site will also help to create a first impression with potential customers and other small businesses.
Choosing a Website Designer/Builder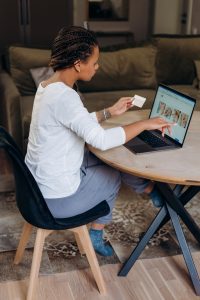 Before setting up your site, make sure to do thorough research about potential graphic designers, web builders, or any platform you want to use. There are ample options from doing it yourself to hiring a team to design, build, and host your new site. A basic site is more than possible to do yourself, but, keep in mind, you won't likely get everything you want. However, your budget will be saved from bearing the heavy load of a high-dollar site with all the bells and whistles. If you want a custom website completely tailored to your tastes and future needs, outside help is your best option.
Whether you've built your website yourself or someone else has made it for you, you're still going to need a reliable hosting service. Again, do your research or get a referral for a company serving businesses like yours. You can check out services like the one here or others that show promising reviews online. Remember, the service you choose is important because they hold your site in their hands. An inexperienced provider could risk your site going down at inconvenient times.
Navigation
Before you build your website, there are a few things you should keep as your main focus. While you might have a clear idea of how you want things to look, remember how the experience is going to be for the customer. Is it easy for them to navigate? Is it appealing for your general audience to look at? These things are important to keep in mind before it's designed or built because you don't want costly changes down the road. Also, make sure that it's all linked up properly, that each button or link takes you to the intended location. Understand, that it takes thorough testing before a website is ready to launch. 
Encouraging Traffic
Once everything is ready to go, find ways to get people onto your site. For example, contests, promotions, sales, social media links, and other gatherings are ideal for getting traffic and attracting new business. Remember, your baby site is not just going to appear on a search engine results page unless a customer looks specifically for you. Getting a good placement in the searches takes time. That said, there are a number of ways you can do that. Promoting your website on social media, creating content like blogs to improve your SEO, and having other sites host backlinks to your site can all be good starting points.