If you want to improve or change your appearance and are thinking about getting cosmetic surgery, you need to know the top considerations. You may have already thought about it extensively and made up your mind to go through with it. Or, perhaps, you have serious questions about the procedure and risks, leaving you hesitant and even terrified of the possibilities. Either way, I hope you have realized that it's a big step that isn't for everyone and needs to be considered with much care.
Even if you're thinking about a small procedure, it's worth making sure you're prepared for it and know what you're doing. This isn't the time to only look at the pros and how it will make your look more appealing or life easier. You need to know what can go wrong or cause problems down the road. Let's take a look at the 3 top considerations for cosmetic surgery.
Choose a Reputable and Experienced Surgeon 
One of the first decisions you'll have to make when planning your cosmetic surgery is picking the right surgeon. There'll be more than a few of these to choose from, and it's worth spending some time comparing options before making your decision. Research the options in your local area to see which ones have a good reputation, experience, and patient reviews. Use this information to narrow down your choices so you can interview them. 
Know the Costs
Cosmetic surgeries come with high financial costs as well as a time investment. These vary for each procedure and can be affected by your specific case or recovery. Make sure you ask about all potential costs for a good and bad case scenario. For example, if you want a specific procedure that differs from the norm, ask about things such as the factors in Asian rhinoplasty cost and other untraditional surgeries.
Understand the Procedure and Risks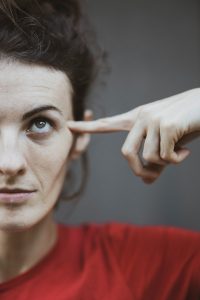 As mentioned above, cosmetic surgery isn't something to enter into lightly. I strongly recommend to put extensive thought and time into it before making a decision. That means properly understanding the procedure and the complete 411 about risks. There are various ways to find out more about it, including the Internet, your doctor/surgeon, friends or family who have done it, and actual patients. 
Remember, the surgeon wants your business and could be biased about what they disclose. That said, they should be thorough in explaining what happens while you're under as before and after. I recommend hearing from actual patients who used that doctor. They can give you first hand accounts of what happened before and after the the procedure and what the recovery process is like. You'll have a better understanding of everything from both sides before you move forward.
You'll need to spend some time and effort planning your first cosmetic surgery to make sure you're actually prepared for it. It's not a decision you should take lightly, no matter how minor the procedure might seem. Any surgery comes with general risk and your specific case may compound the overall risk to your health and recovery. Don't be afraid to ask the tough questions about anything that you're concerned about.
Understanding thoroughly what you're having done, picking the right surgeon, and knowing the costs involved are all part of this. They'll let you make sure you're as prepared as possible by the time you go under the knife.
**** This post is strictly informational and is not meant to replace the advice of your healthcare provider. Women's lifelink, its owners, administrators, contributors, affiliates, vendors, authors, and editors do not claim that this information will diagnose, treat, or improve any condition or disease.