No matter what size of business you run, the truth is that optimal productivity is the best foundation for success and profitability. Of course, how this is defined and accomplished differs, depending on what you sell or how you gain revenue. For instance, a restaurant might consider a boost in productivity to involve a lack of waste and faster output from the kitchen. This process could be improved using various methods and tools.
A hotel might consider a boost in productivity to involve increasing the bookings of rooms and raising the average reviews left by guests. For some businesses, the actual definition of better productivity could simply mean the actual increase of goods produced in less time. In this post, we'll discuss how small businesses can improve productivity and think about achieving greater success. 
Consider Using Industrial Equipment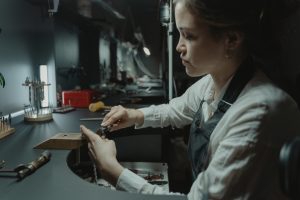 Often, industrial equipment is designed to help businesses produce more with higher quality assurance than you could with more conventional production methods. For instance, a small custom textiles business could benefit from investing in embroidery machines and industrial mixers to expand capabilities and speed. Look for industrial mixer videos to help you get set up. Though this might not be applicable to every business, it could help some. And, while you might not operate with as much space or as much equipment as larger firms, the means by which to secure consistent production on the same level playing field is an excellent strategy.
Order in Bulk 
If possible, it's a good strategy to purchase inventory and supplies in bulk so you get the best pricing and save time with ordering. This also helps you to always have stock and supplies with which to produce in a timely manner. Of course, investing in an overabundance of raw materials might not be possible with certain types of stock. Carefully consider what you order in bulk so you don't get stuck with too much and end up losing money. But you can imagine, especially with a global semiconductor shortage, how many brands had wished they invested in retaining large quantities of raw goods when forecasting the supply chain crisis currently ongoing.
Set Realistic Quotas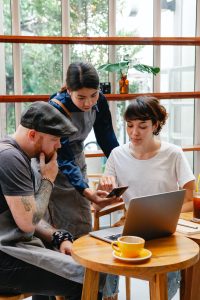 Understand that hitting record numbers doesn't necessarily translate to higher productivity in business. What matters is setting realistic quotas or goals and achieving them. You can then enhance your capacity slowly, and raise those goals in a manner that helps you keep improving as a business.
It might seem appropriate to set incredibly ambitious goals, but that can tire out you and your staff. This could lead to burnout and make them feel less inclined to work as effectively and safely as they could. In some cases, this even ruins staff morale. The more you can focus on generating quotas, client projects, and goals properly, the more in-line with competent production the rest of your organization will be.
These are just several things you can do as a small business to improve productivity. Do also think about your overall goals and the vision of the company before you make select changes. Remember, it's your business and it needs to reflect who you are and how you want to serve your market.