When we consider smaller businesses, it's not hard to see them as more informal and less credible than larger companies that have more leverage and resources to build solid images. For instance, a nationwide graphic design firm will come across as much more steadfast and polished than a local graphic design company. However, it doesn't mean you will get better service or products from the big guys. 
Becoming more credible and professional in your industry can be somewhat tricky but not impossible for small businesses. It's a fine balance between connecting with your customers and showing what you're made of in the market. Of course, it also does depend on what your goals are and what you want to accomplish.
In this post, we'll discuss a few measures for achieving small business credibility without going overboard, and in a manner that both your staff, potential investors, and of course clients will appreciate. Without further ado, let's begin:
Use Excellent Branded Graphics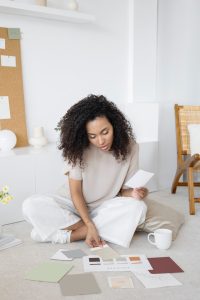 Excellent branded graphics can be a great way for a small business to appear larger and more credible. Do make sure you can actually deliver the goods, though! After all, you don't want to only seem like a good, credible company. You want to be one!
Here's an example: use branding with current, rich colors, a clever logo that makes sense for your business, and uniform fonts that help express theme and professionalism. Do also use this branding on social media, using the correct image dimensions. Doing this can help your business engage potential customers/clients. I recommend hiring a graphic designer who can help you create the elements that will set you apart from the competition (big or small).
Have Virtual Addresses & Support
Sure, you may not have a dedicated mailroom or even a staff member assigned to take care of your growing correspondence, but that doesn't mean you can't enjoy those provisions without a shrewd investment. For instance, using a virtual address business can help you access your mail from anywhere at any time, enjoying scanned PDF or photographic images in order to protect your real address and avoid the use of standard PO Box Limitations. This way, any kind of correspondence can be handled just as well as professional departments with receptionist employees.
Have Competent, Unique Web Design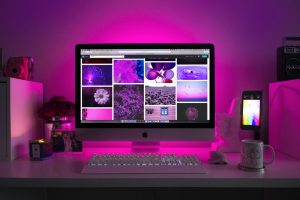 Unique, quality web design can pull its weight quite intensively if you get it right. Remember, you only have a few seconds to impress your visitors. Your site needs to follow your branding and even set the tone you want for your business. Of course, the visual impact is extremely important. Using a professional web designer will be the best way to ensure it's beautiful and functional.
If you happen to be good at web design yourself, make sure the pages are loadable through the proper compression of images. Additionally, ensure your navigation always points to active pages and uses helpful techniques like top-down navigation menus and a search function to make its suite more accessible.
Helping your small business appear more credible and establish a strong professional image is a process that could take some time. However, don't get discouraged, as consistent work will pay off. Don't forget to ask for help if you need it. There are strong pros to assist in all of the areas that you aren't good in.