There are many people who believe that traveling and adding a touch of luxury to their lives is good for the mind and soul. Yeah, I think I agree with that one. After all, doing nice things for ourselves helps us to feel special and valuable. Normally, going on vacations and splurging a little is something a lot of folks do regularly. However, with the difficulties we've experienced as of late, such things seem to be a thing of the past. So, how do we vacation during a financially difficult time? Good question.
It's obvious that Covid 19 has put a kibosh on…well, the majority of what we consider fun and adventurous. These things, including travel, vacations, dining out, and even shopping at our favorite stores are now (for the most part) being shelved. All that said, I believe finding ways to treat ourselves is still something we can do even amidst all the turmoil in the world. It's likely that a vacation from the daily grind could do us all some good.
We can also consider others when we are planning a vacation, as there are many who are struggling just to pay bills and buy food. Perhaps, you could invite a family to join you or even just one of your child's friends. Whatever you do, be sensitive to the needs of others as you fulfill your life. Here are some ways to vacation during a financially difficult time.
Vacation on a Budget
If you are planning to take a trip sometime soon, work on creating a vacation that fulfills your need to get away without overspending. Websites like Trivago can give you the best prices, reliable reviews, and resources to make good decisions. Try booking last minute to get the best rooms for less.
Consider traveling to a spot that is closer or even in a neighboring town or city instead of your usual pricey destination with all the bells and whistles. After all, you don't need a corporate yacht charter to feel special and have a good time. This gives you an opportunity to spend quality time away but not overspend.
Have a Staycation
Staying at home doesn't trap you into a boring vacation. I'm betting there are plenty of places in or around your town you've never seen or experienced. Many of them are likely culturally interesting and could be exciting and fun. Check out your local museums, landmarks, hotels, restaurants, and other unique places. Maybe everyone in the family could choose one place they want to visit.
Set a budget just as you would with any other vacation and do your best to curb expenses. Have a contest to see who can come up with the least expensive trip idea that gets the most thumbs up.
Trade Houses with a Friend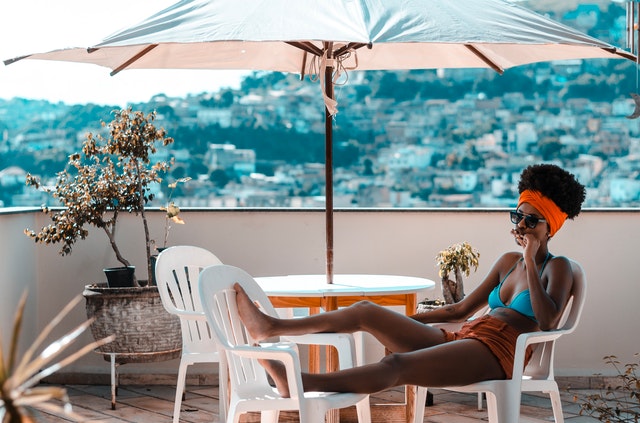 In the same vein as renting an Air BnB, switching houses with a friend who lives in another city or even country is a perfect way to experience a vacation on a budget. A win-win situation for both parties, not being in a public hotel might also give you greater peace of mind during the pandemic. You can also give advice to each other about what do to and where to go while in your host city.