If you want to build the wealth needed to secure your future, it's worth looking beyond your career income. Even if you've never thought about it, prudent planning and forward movement can help you have the financial future you and your family want. Many women invest for wealth creation even though they have a solid income presently. It is actually a good time to spread your wings and fly, as you might have the expendable income to risk. Consider working with a financial planner or investment broker for more confidence and security. Here are some places to consider for possible returns and financial growth.
Cloud Computing
Those with their finger on the pulse of the business world, learn to pick out the technology that most rapidly makes its way through many industries. Cloud computing is one of those points that has taken the business world by storm. First of all, it allows businesses to access tools and digital assets from any location. This not only decreases the strain on local systems but minimizes the need for local systems, as well. The Cloud computing market has grown considerably as of late and is positioned to grow even more in the future. Investing in stocks in these markets has real potential for your financial portfolio.
Green Energy
The consumer demand for green energy is growing and is likely to skyrocket exponentially. Now that the world's reliance on oil has been shaken thanks to the instability of one of its largest providers, world powers will look more seriously at creating green energy. Even before that, the green industry saw record levels of growth. With governments likely to put more funding into green energy and the ongoing shrinkage of industries such as coal, now might be the time to look at green energy trends. Talk to an investment broker about what stocks might serve your portfolio now and in the future.
Real Estate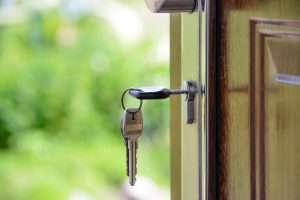 There are various kinds of real estate investments available, depending on what you want to accomplish. Simply owning property sets you in a different space financially. You are seen as more financially stable by creditors and even employers. If you plan to live in a home for years, your investment has great potential to grow in value.
Buying a property to rent can help you not only get an appreciating asset but earn a renewable income from it. In terms of the best-earning real estate investments, there has been a lot of interest in multifamily construction. Housing projects and apartment buildings where several families can move in are being viewed as a potential solution to the ongoing housing crisis, meaning there could be plenty of money to be made there.
Crypto 
The crypto market has been one of the runaway successes of the past few years but is also riddled with cautionary tales of how not to put all of your financial eggs in one basket. They are a high-risk but potentially high-reward asset. Recently, things have been rough, with crypto declining across the board and certain technologies such as non-fungible tokens (NFTs) being soundly rejected by most markets. That said, this is about the all-time high values we have seen for many top coins. There are still plenty of organizations and startups that are focusing on pushing NFTs, so it could be about to shift positively.
Know that investing successfully takes careful monitoring and consideration, as well as patience. There is serious potential to build real wealth through smart investments, but you have to manage your risk. I recommend consulting with an expert before you do anything.