There are many things you can do to be happier and live a more fulfilling life. That said, we are all different and have various definitions of what that looks like. I do know that some things seem to make a difference for most women. For example, having a strong and supportive network of family and friends, building a solid career you're passionate about, and taking care of your physical, mental, and spiritual well-being are just a few things that can set you up for greater life success. Consider the following more specific tasks to live a more fulfilling life.
Find a Mentor
A mentor is someone who can help guide you through life's challenges and offer advice when needed based on their life experience. If you don't have one already, find someone whom you admire and respect and ask if they would be willing to mentor you in the specific areas you need.  They can provide guidance, support, and advice about various topics like health, business, and even parenting. So be clear about what you need from your mentor.  They can also act as a sounding board for your ideas and help you stay accountable to your goals. Having a mentor is one of the best things you can do to build confidence and feel safe as you move through the seasons of your life. 
Join a Networking Group
Networking groups are a great way to meet new people and expand your personal and professional reach. If you're not sure where to start, try searching for networking events in your city or online. There are also many networking groups specifically for women, so if you're looking for something more targeted, that's an option as well. Joining a networking group is a great way to meet new people and get connected with potential mentors, sponsors, or colleagues. It's also a great way to stay up-to-date on business trends as well as personal interests. 
Tend To Your Health
It's important to pay attention to your health and follow through with checkups and following recommendations for your age.  Annual physicals can help catch health problems early, which can make them easier to treat. They're also a great opportunity to talk to your doctor about any concerns you have and get advice to live your life healthfully.  If you haven't been to the doctor in a while, or if it's been more than a year since your last physical, make an appointment for the basics at least. Your health is one of the most important things in your life, so it's worth taking the time to invest in it.
Get Physical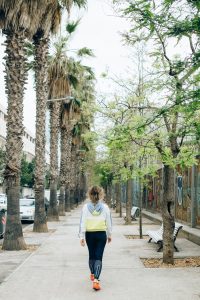 Regular exercise is important for many reasons. It can help improve your mental health, increase your energy levels, and even help you live longer. But if you're not used to exercising, starting can be tough. That's why it's important to find an activity that you enjoy and that fits into your schedule. If you don't like the idea of going to the gym, there are plenty of other options available. You could try yoga, Pilates, Tai Chi, or even just taking a brisk walk around your neighborhood.
Whatever you choose, make sure it's something that you'll stick with long-term. Exercise is an important part of maintaining your health, so if you're not already exercising regularly, make it a priority. If you have any injuries or pain, it is best to talk to your doctor. From there, your doctor might order physical therapy or further investigation.