If you are like many Americans, you have seen your bank account dwindle from simply buying the basics like food, gas, and clothing. Inflation has definitely put a crunch on families and businesses. At this point, what is happening in the economics of our world is greatly out of our control, but we can try to supplement our incomes.  There are many ways to make extra money in 2023, however, some tend to yield a longer-lasting income.
 Here are some of the top ways to make extra money for yourself and your family this year.
Publish on Kindle
One part-time money-making venture that has become popular is publishing books of all types on kindle. It is relatively easy and can generate a nice passive income for years to come. Writing simple, informational books has become one of the top ways that entrepreneurs build credibility, followers, and, of course, an income. That said, you don't have to have a business to write a book.
Make sure that you are knowledgeable about whatever topic you decide to write about. Think recipes, fitness, parenting, gardening, pets, etc…these are all commonly searched topics that do sell books. No matter what you decide to publish whether it's fiction or non-fiction, make sure it's well-written, properly edited, and formatted. You should also know that this one could take some time to see results. Many people who make money from publishing books on Kindle have published several titles before they start seeing any money. 
If you have a great idea and expertise but are not a good writer, you can hire a ghostwriter. It will take a lot of work but if you are dedicated and educate yourself about the process, you are likely to see some sales.
Become a Creator/Influencer
One way to make extra money is to become a creator/influencer. The thing is if this one appeals to you, you likely are already doing it but not purposely seeing the potential to make money. Interestingly, you don't have to have a gigantic following on social media sites like Instagram to start making money. 
Some people make money on social media with just 5000 followers or less simply because they have a specific and targeted audience. These influencers are known as micro-influencers and they can be successful at their level in the same ways as influencers with a lot of followers.
If you have a topic that you are good at sharing with personality, try creating an Instagram account for it. You could also create a TikTok account or YouTube channel to broaden your reach. TikTok now has a Creator fund and YouTube pays for ads, additionally, you can also get sponsorships for your videos as well.
Create a Course
Another way in which you can start making some passive income is by creating a course. Just as you can write a book or create content, you can also create a course about a particular topic or skill. There are several online platforms that offer help with planning, creating, and hosting. Do your research to see which would fit your needs the best. You could also just sell it on your website or social media.
Declutter and Sell Your Unwanted Items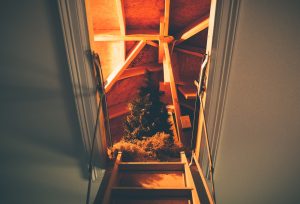 One of the simplest and easiest ways to make extra money is to sell your unwanted items. This can be big-ticket items like cars, boats, and jewelry. For example, if you have jewelry that you no longer need and want you could find a gold buying store or simply post on an online selling platform.
Furthermore, small items like clothing, dishes, pet items, tools, and books can bring in a nice income if you have a lot of things to sell. You could even make it a small business to find, upcycle, and sell unique, vintage items. The bottom line is that reducing clutter and selling off valuables you no longer need is a great way to earn some extra cash quickly.
Earning extra money does not have to be difficult, but it will take some attention and time to make it worth your while. It's best to focus on one or two things at once to see how it works for you. Once you get something going, move to the next possibility on your list.