YouTube can be a powerful tool for any business but especially for small ones. With over 1 billion active users, there's a good chance your potential clients and customers are already using the platform to learn about new products and services. As you build your brand, getting visibility on popular platforms can help establish your business's credibility and following more quickly. Let's take a look at four ways you can use YouTube to benefit your small business.
Create How-To Videos
If you have a product or service that can be demonstrated with a step-by-step visual tutorial, consider creating a "how-to" video and sharing it on YouTube. Not only will this help your customers learn more about your offering but also show your expertise in your field. These types of videos are especially popular on YouTube, with "how-to" searches increasing by 70% yearly. In fact, one in three adults in the U.S. says they go to YouTube when they want to learn how to do something new. Additionally, with YouTube converters, you or your customers can download the YouTube video and convert it into any desired format. For more information, read this guide about youtube to mp3 converters. 
Showcase Your Products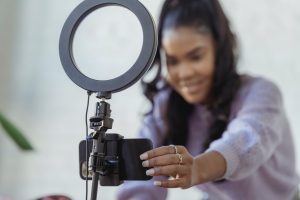 YouTube is a great platform to showcase a physical product. You can create videos that show your product in action, highlight its features and benefits, or even do a launch video if it's a new product. All of these types of videos help give your customers a better idea of what your product is and why it would be useful for them.
In addition to product videos, you can also use YouTube to create "behind the scenes" content that gives your viewers a look at what goes into making your products. This type of content is often very popular with customers and helps to build brand loyalty. 
Share Customer Testimonials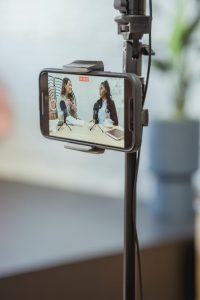 Customer testimonials are a superior way to build trust and credibility with potential customers. And what better way to share them than on YouTube? You can create a simple video of your customers talking about their experience with your product or service or even do a case study-style video that goes into more detail. Either way, these videos can be beneficial in convincing someone to do business with you. I know I have been moved to a decision to buy from watching video testimonials.
If you don't have any customer testimonials yet, consider reaching out to some of your happiest customers and asking if they'd be willing to participate in a video. They might be flattered by the request and happy to help!
Drive Traffic to Your Website
Posting regularly on YouTube can be an effective way to drive traffic to your website or blog. If you include a link to your website in the description of your videos, you'll make it easy for viewers to find you online. You can also include annotations in your videos that link to specific pages on your website. 
In addition to including links in your video descriptions and annotations, you can also use YouTube Cards to promote your website. YouTube Cards are clickable links that appear during a video and can be used to direct viewers to an external website. They're a simple way to increase clicks and traffic!
In conclusion, there are many simple ways to use YouTube to benefit your small business. By creating how-to videos, showcasing your products, sharing customer testimonials, and driving traffic to your website, you can use YouTube to reach new customers, build trust and credibility, and boost sales.