Every business faces making choices that will get them the most attention in the market and optimally sales. With ample competition from other businesses trying to do the same thing, it can be quite a process to stand out and win over customers and clients. Though much of this is about finding and connecting with your target audience, it's also about winning them over by presenting products and services that are unique, compelling, and serve their needs. For many businesses, customization of products and services is one special thing that does just that. Let's take a look at some of the real business benefits of customization right now.
Sell More Stuff
At its most basic level, offering customization of your products and services, whether you sell simple t-shirts or offer complex services in aerospace technology like Sentech, you will bring in more customers when their purchases are perfectly designed for them and their needs. Obviously, how to customize depends mainly on what you sell. However, there are also unique ways of doing orders, packaging products, and following up with clients that feel custom. If you are able to offer anything out of the ordinary, it sets you apart in the market and will likely lead to more attention and add to your profits.
Bigger Profit Margins
When you sell customized products and services, you are more able to successfully ask a premium price for them simply because they are of higher quality and have special details others aren't providing.  Customers who want this type of customization and special attention are usually OK with paying more. This, in turn, definitely gives the opportunity to make more profit in the long run. Additionally, these happy customers will show off their purchases to friends and family…a little side benefit.
Creates a More Unique Brand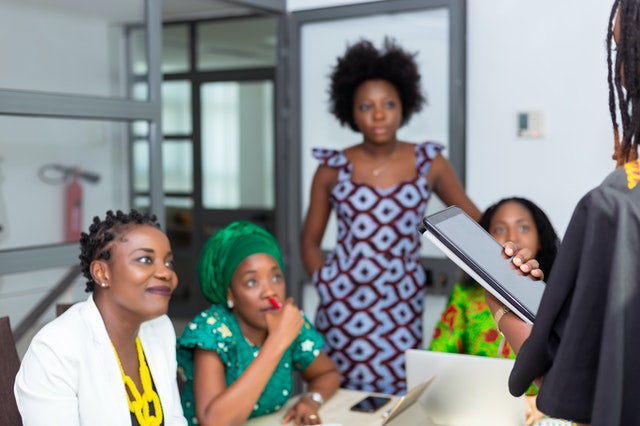 As I mentioned earlier, when you offer customization, it helps your business to stand out from the crowd of other companies in your niche. This means you can use customization to build a more distinctive and recognizable brand. Creating a unique selling point with customization can not only add buying incentive but leaves a more vivid and lasting impression on customers. This is how branding makes an impact and can spread via word of mouth and referrals. 
Improved Data Metrics
When you offer customization options to your customers, you tend to find out a lot more about them due to their specific requirements than you might when selling a more generalized product. This means that you are able to gather more meaningful data on your client base. Since data is the single most important factor in helping your business identify and effectively reach your target audience, this is a solid opportunity to grow in this area. 
Greater Customer Satisfaction
The businesses that do best, in the long run, are those that take good care of their customers and give them what they want. Without a doubt, customization is one of the best ways to do this because it enables you to create an ideal solution for everyone who is willing to purchase from you. 
As you can see, there are some very important business benefits of customization. So, if you have a product or service that can be customized in some way, consider taking steps to make that happen. Of course, there might be an upfront investment to make changes and get materials. I recommend weighing out the cost versus the potential payoff and then deciding what you could do.