When you're focused on securing the next sale and attracting new customers, it's easy to overlook the importance of building solid, long-term customer relationships. For many businesses, this is why they struggle to retain their customer base. If you want to achieve commercial success, nurturing customer relationships is vital. Take a look at how building excellent customer relations can positively affect your business performance:
Reduces Costs
In the vast majority of cases, it costs more to attract new customers than it does to retain existing ones. When you look at your marketing expenditures, you can calculate how much a single customer acquisition equates to. Once a customer has made a purchase, you've got the return on your investment, but what if you could increase your return? By retaining the customer and facilitating future sales, you're doing just that. With minimal further investment, you can reduce your costs and boost your company's income.
More Competitive in the Market
Today's marketplaces are crowded, which means there will always be a competitor actively trying to attract the same customers. Of course, businesses must continually show that customers will get a better experience if they choose to shop with them. When you build excellent customer relations, they will be less likely to switch to a competitor the next time they make a purchase. This enables you to keep your share of the market and build your customer base over time.
Boosts Engagement
Strong customer relationships aren't solely about generating more sales, although this is certainly a primary goal for businesses. When you nurture a long-term relationship with customers, they are more likely to engage with you, as well as more likely to make subsequent purchases.
Remember – digital engagement is easy, instant, and casual, which means there are endless opportunities to engage with your target market and existing customer base. Deepak Agarwal cites social media as a critical tool for engagement and sales, so it's easy to see why so many businesses are eager to emulate his success. When you can boost engagement, you're strengthening the relationship with your customers and earning their loyalty.
Customer Endorsement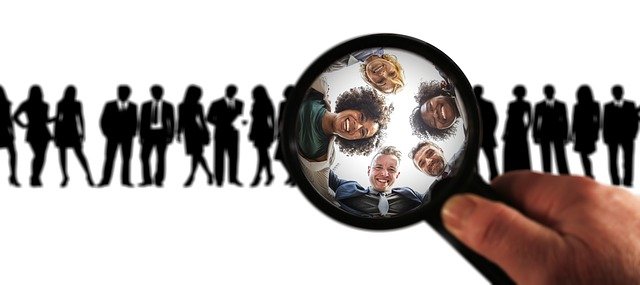 When a customer has a positive brand experience, they're more likely to tell other people. Personal recommendations are still highly valuable, which means you'll attract new customers simply when an existing buyer is happy with the service they've received.
Of course, today's digital world means that customer endorsement isn't restricted to face-to-face engagement. Instead, a positive post on social media, an outstanding review, or a shared image on a shopping platform acts as an endorsement for your brand and may be seen by millions of other users.
Increase Customer Lifecycle Value
Your customer's lifecycle value is critically important to your company's success. When customers spend more, you will generate higher turnover and profits. If you can increase the customer's lifecycle value, your company will, therefore, be more successful.
When you have an on-going relationship with customers, you'll find it easier to market new products to them. Furthermore, positive interactions will give them the confidence to continue spending with you. Repeated engagements mean existing customers will be primed to read, watch, and respond to the content you post, which helps you to overcome a key barrier to marketing success. By consistently strengthening these ties, you can increase the customer's lifecycle value and retain them as loyal customers.
How to Build Customer Relationships
Now you know why it's so important to build strong customer relationships, you'll need to develop a sure-fire strategy to help you achieve your goals. When it comes to nurturing your customer base, there are various ways you can gain their trust, including:
 

Positive customer experiences

 

Outstanding customer service

 

Honesty and transparency

 

Innovative content

 

Active online presence

 

Consistent engagement

 

Personalization

 

Showcase your company's persona
As you can see, these are some of the elements that are present in solid brand-customer relationships. By increasing personalization, for example, you can deliver a better customer experience, increase your online presence, and prompt engagement. Similarly, sharing innovative content highlights your online activity, increases your reach, and gives customers access to your company's persona.
Nurture Your Customer Base Now
While it's always important to have a customer acquisition strategy in place, it's critical to have a customer retention plan too. By building strong relationships with your customers, you can increase sales with minimal investment, which will lead to commercial success for your business. Furthermore, you can develop a reputation as a trusted brand, a reliable seller, and a caring company.