We all have come to a point in our lives when it's time to move on from a job or seek one for the first time during a life transition. It might be for better pay, more hours, new opportunities, or simply because the old job was not making you happy. Know that it can be difficult to switch jobs, especially if you've been at one for a long time. That's why it's important to know exactly what you want and how to find it. Even if you can't afford a job change right now, it's imperative to stay positive and keep looking until the right opportunity comes along. Here are some strategies to help keep you on track.
Identify Jobs Worth Applying For
Regardless of what type of job you're looking for, there are characteristics to look for that can help you identify whether it is worthy of your attention or not. First, it is important to find a job that aligns with your personal strengths, goals, and values. When searching through job sites, make sure to research companies that interest you. Taking this step will give you more information about company culture and goals than the ad itself will. You might even find company reviews written by actual current or past employees.
Look At Niche Job Sites
If you have a specific skill set and want to find a job using it, try searching niche job sites specific to your area, or working with niche recruiters. Doing both of these things will likely cut your research time down quite a bit. Recruiters only get paid when they place quality people in positions. Take advantage of their expertise and insider contact with many companies.
Be sure to research the specific recruiters as well. For example, you can read more at prolink healthcare staffing about healthcare, engineering, and tech jobs. It's worth noting that many specialist recruiters come from the industry they want to work in, so they know about the company culture and the norms of working in that specific field.
Use LinkedIn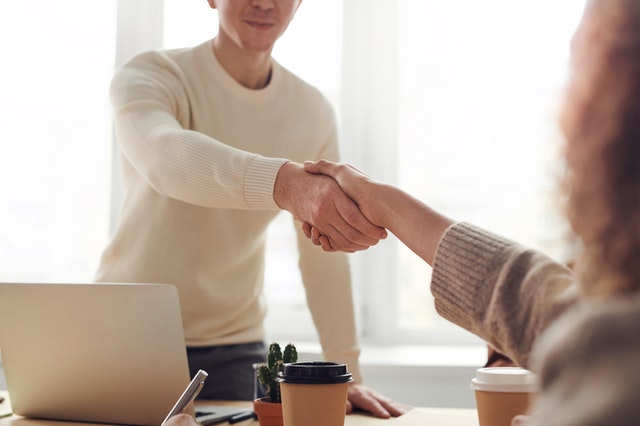 LinkedIn has become a popular social media platform, networking site, and job search hot spot. It's a site where individuals and companies come together to grow their professional relationships and build credibility. It's the second most reliable source of job postings on the web, which makes it a superior place to look for opportunities. Be sure to connect with different professionals and recruiters in your field, optimize your profile, and apply for jobs using the platform.
Try Cold Pitching
Pitching yourself to a company is an interesting process that not everyone can do does well. However, if you are good with people and expressing yourself, this could be a strong possibility for you. Often, showing personality and having the ability to prove your value in their industry goes a long way in impressing a prospective employer. 
There are multiple ways to pitch yourself to a company, but the most effective way is through a personalized cover letter or proposal. Be sure to research the company and understand exactly what they do, where they are going, and who are the team players. This is your opportunity to show off what you can do and how your skills would benefit them.
Hire Yourself!
Alternatively, consider transitioning to your own company. Perhaps, you've thought about it many times before but the time wasn't right. Know that starting your own business won't be easy, but it might be the right move for you if you're not happy with your present job or career.
Women of all ages including young adults are leaving their jobs to start their own businesses. This is likely because of the instability of the job market and the limitations that working for others poses.  After all, pursuing your personal dreams and building a sustainable future has a certain draw to it.