Trust. It's a word that most people use to describe something they desire and procure in their personal relationships with close friends and family members. Truthfully, it is a word that determines whether or not you feel safe with someone or in an environment. Having trust also keeps you calm and more able to engage in the relationship without fear. Though there are similarities, in business, trust has a different landscape that is not as easily established.
Running a company is a challenging endeavor no matter where you are or how long you've been doing it. Part of the reason is that it isn't just you that contributes to the dynamics of the business. It's also staff, vendors, clients, customers, and anyone whom you connect with. First, you might have plenty of workers you must trust to operate your company effectively in order to generate the profits needed to grow and thrive. This type of trust doesn't come automatically. It is developed over time and through experience. It is this process that will determine whether your clients/customers trust your business to deliver what they need. Here are several strategies for developing client trust.
Relate to Them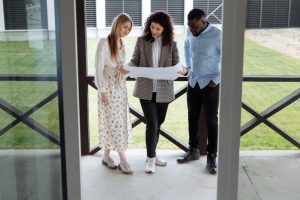 Remember, your customers are the lifeblood of your business and are best revered as such. Consider this even if you have never met them in person. It's best to understand exactly what they want and need in order to provide the best services and useful products. When clients/customers see that you truly want to connect and care about them as people, they will respond by trusting you with their needs. 
If you have a small online business, social media and blogging are wonderful ways to get to know who is paying attention to you and your company. Engage as often as you can and have staff members do the same. This intentional communication will help your audience know that you can relate to them and be authentic.
Don't Always Discuss Business
Getting to know a client/customer on a personal level is an important element of creating a connection with them. Put business on the back burner at times in order to let your personality shine. They will appreciate your ability to be more than someone who wants their money. Just think about how you feel when in the market for goods or services. Don't you like to be seen, heard, and understood before you fork over your money?
Be Transparent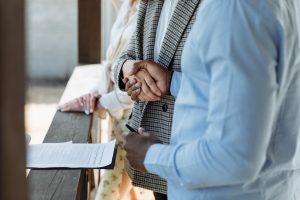 Short of sharing the details of your personal life, being transparent with potential clients/customers is a bridge to greater trust. Do know that you also have a right to know who you might invest your time with. It's OK for them to want to know more about you and your business, just as it is OK for you to do the same. If you are in a large deal with someone, they might even consider a gips performance certificate to verify you are who you say you are. And you might consider a background check to give you a bit more confidence in your potential client. Transparency works both ways and is important to developing trust.
Have a Plan But Be Flexible
When you're hustling to bring on loyal clients, you can't afford to make hollow claims about what you're giving. Trust is reciprocal, and if your customer is willing to believe you, demonstrate that you are a person of your word. Try to follow your plan as closely as possible. However, do also understand that everyone is different and may not need the same things as others do. Be flexible when it comes to special needs that you feel confident in delivering.
Show Them Excellence
Though no one is perfect, always perform your best in all areas of your business and personal life. Excellence is a lifestyle that others can see in the ways that you express yourself. When you do your best, others will strive to do the same. This includes your staff and the clients/customers you serve.