When customers come to you, feel honored that they chose your business and your services over the competition. Showing your appreciation is a solid way to keep a good relationship going for years to come. And that's why it's so important to create the best experience for customers that you can. This needs to happen with every contact they have with your business whether it's online, in person, or on the phone.
Here are several ways to create the best experience for your customers.
Create a Comfortable Environment
First of all, create the kind of environment that you would feel comfortable in if you were the customer. Ask yourself what places you enjoy visiting and being a part of. Express your desire to serve your customers/clients by showing them their comfort is important to you. This can be accomplished by adding pleasing décor, colors, and textures to the space.
How about using aromatherapy, music, lighting, and reading material? Using some or all of these tips can help you create a more positive experience for your customers in general. Of course, be creative and do things that encapsulate your brand and mission. 
Be a Problem-Solver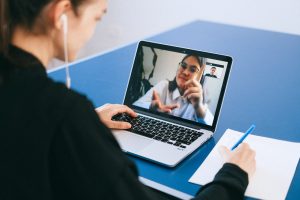 Customers want to trust your business to meet their needs with integrity and prompt attention. Problems will inevitably happen, so being a good problem solver is something that benefits your customers and your business. When you get to the bottom of issues quickly, it makes it easier for you to perform your role as a business owner. Your customers are grateful and will more likely choose you for future needs. 
Maintain a Positive Attitude
Maintaining a positive mental attitude is something that you need to do to give customers a positive experience with your business. Adding a little positivity to your business dealings is the perfect way to spread joy and make positive connections with your staff and customers. This contagious happy experience won't be forgotten quickly. Trust me, you want to stick in the minds of customers.
Provide Some Creature Comforts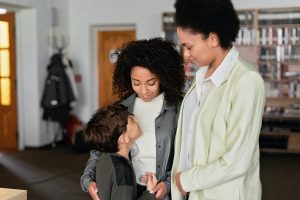 If your customers/clients arrive for appointments but might need to wait, how can you make their experience more pleasant?  First, consider how you feel when you have to wait in a doctor's office or another type of business. You likely get bored, antsy, and frustrated. So, think about what could make that experience a better one. Simple things like offering magazines, music, refreshments, conversation with a receptionist, or other clever ways to promote interaction can help. You can also find a good screen entertainment solution at Looptv.
Actively Listen to Your Customers
Finally, try to always be an active listener. Your customers/clients are always telling you what they need and want from you, you just need to hear them. Active listening is one of those things that does take practice though. We can get so busy that we multitask way too much. Unfortunately, this is not the best practice to impress customers. They need and want the undivided attention of you and your staff. When people feel heard, they will want to come back just for that feeling.
As you can see, there are many ways to create the best experience for your customers. Of course, as a business owner, you can make this process your own. Add your special sauce to make your customers want to come back over and over again. This is a part of your branding and needs to be consistent and cohesive with who you are as a businesswoman.