Making a career or job change is more common than not these days. For many, it's a much-needed change from a career or job that either pays too little or stifles passion. Still, the pressure on young adults to decide an earning path for themselves weighs heavily. After all, nailing a quality, well-fitting job can be a springboard that catapults you to lifelong joy and abundance. Though there is no guarantee that any of us will lead happy and successful careers, I do know asking yourself the right questions will help you find your dream job.
Find Your Dream Job Question #1: What Skills Do I Have?
The first question is the most obvious one but also the most important. If you're superior at doing something, jobs that need that skill will be your ripe apple to pick. Even better, you're more likely to enjoy your job if you're good at it, and it will show to your employer. Happy employees get more attention and are much more likely to get promoted. Hello, perpetual advancement! And, I'm not just talking about job skills like typing, accounting, sales, and organization. I'm also referring to life skills such as listening, speaking, team-building, care-taking, and even your creativity. All of the above can be valuable and marketable skills for many types of jobs. 
One thing that has worked for me and for my coaching clients is to take a large piece of paper and start jotting down (randomly) all of the skills you have. I say randomly because thoughts don't always come in order. This way you don't miss anything or shove an idea down because it doesn't line up with the topic you're thinking about. After this, go back and put them in some type of order or categories. I am usually surprised at what boils to the top of this list.
Find Your Dream Job Question #2 

Does My Education Serve My Desire for A Certain Career Path?
Think about what education (formal or not) you have now. Does it pertain to what you really want to do? Sadly, in many cases, it does not. Anxious college kids often choose majors that don't end up serving them at all in the future, other than to say that they attended college. It's perfectly OK to dream about a career in medicine or some other high-end field as a young adult but another to actually pull it off. After learning just how much time, money and effort there is to obtain a career like that, many change their minds. Again, nothing wrong with that. However, do consider why you chose the education path you did. Would adding another degree or a few courses help you to better qualify for your dream job? If it fits what you truly want to do, go for it! If not, try to salvage what you can and tweak it to fit your passion.
It could be that a shorter term program like that at Dental Assistant schools or another trade academy would suit you better. The fact is, as an adult, possibly with a home and children, you may not have time to invest in a full 4-year degree program. Do your research before you make any decisions. You can read more here about the differences between various educational facilities.
Find Your Dream Job Question #3: What Is My Career/Job Style?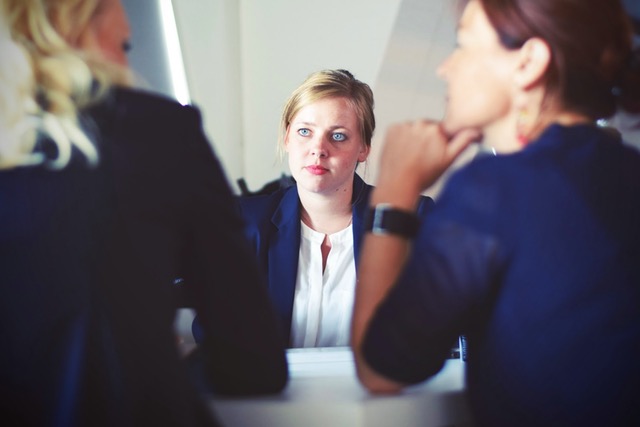 Consider the difference between a large metropolitan city, laden with business people in fancy suits and a small, quiet town with good schools and safe neighborhoods. For many women, family and peace is a priority over a bustling career and with good reason. And, if you can balance both, more power to you! Maybe you don't have a family now, but do you want one in the future? Will the type of career you want fit into that plan? It's Ok to not know the answers to these questions now if you are not there yet. Still, there are good reasons to follow your personality and style at all junctures of life.