Running a company is not easy, especially when you're first starting out. There are challenges involved in managing people, money, and simply knowing what to do next. Additionally, new entrepreneurs can push marketing to the bottom of the to-do list because they don't know where to start. After all, it can be so technical, complicated, and seemingly random. Yes, it has gotten a reputation for stumping even the best business owners. So how does a new business owner get the most out of their marketing? Let's take a look at some marketing success tips for new entrepreneurs.
Let Your Personality Shine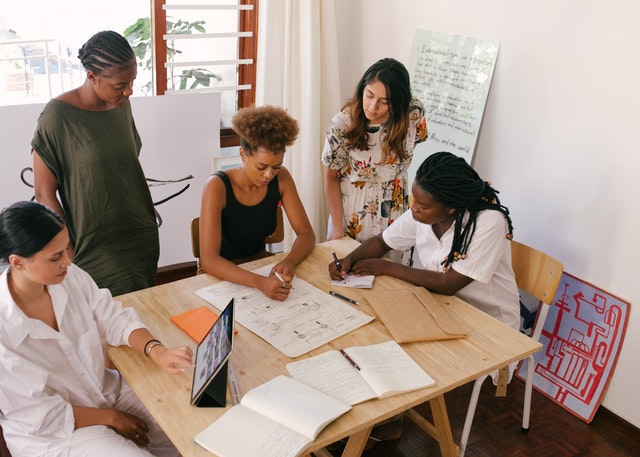 Understand that audiences aren't looking for generic, dull corporate messages. They want something novel, exciting, and what brings them value. Your marketing will fair much better when it is as unique as you and your business are. Use images, language, and details that are distinctive and show off your personality.
Doing this is a part of business branding and what helps it to be recognized by potential customers and clients. A good example of this is the plethora of YouTube ads that are just entrepreneurs walking around while speaking into their phone cameras. They are real, imperfect, and relatable.
Create Shoppable Posts
Consider connecting all aspects of the learning, shopping, and buying process for customers. All of these components are actually made for each other, and technology facilitates it. Think about it: your customers want to be able to read an informational post about a topic or product and buy without having to navigate to a new page or site. Though online shopping is supposed to save time, it can actually be a massive drain on their energy and time if it's too complicated. Bottom line: make buying as easy as possible.
Personalize Your Marketing 
Sometimes, when businesses communicate with a broad audience, they end up missing the opportunity to connect with individuals. Each prospective client is an individual, who wants to be heard and served. Connecting to your ideal audience isn't that difficult if you use the right language and have a distinct focus in your marketing efforts. 
First, you must know who these customers are before you can speak to them. It also helps to target specific groups of people based on their interests, buying history, and personality traits. This information is available through email collection techniques, tracking software, social media, and analyzing your customer buying history. 
Engage in Social Media
While direct ads are a part of social media, engagement is generally more critical. When you find out more about your audience, you can talk to them in a language they understand and appreciate. There is a large opportunity to build relationships and bring value to the lives of your followers. In turn, they will remember you and more likely buy from your business when the need arises.
Quality social media engagement takes practice and experimentation. It's not always an easy task, so many business owners seek help in this area. Hiring a social media manager, coach, or virtual assistant could help you to bridge the gap between you and your potential customers. If this isn't in your budget, there are some valuable inexpensive courses online that could give you a marketing boost.