If you are planning to set up an e-commerce site or already have one running, there are things you need to have in place for it to operate smoothly. As a part of your successful business plan, you'll want to make online shopping enjoyable and easy for customers. They will, ultimately, be more loyal and frequent with purchases when you build something that works well. Whether it's using high-quality product images or having an easy-to-use payment system, you want your customers' experiences to be memorable…in a positive way. With that in mind, here are some qualities of successful e-commerce sites.
Qualities of Successful E-Commerce Sites #1: Easy to Navigate 
One of the most important qualities of an e-commerce site is simple and easy navigation. While you want to have an element of design to your site, the user experience will need to be your primary focus for optimal function and success. One of the main reasons people don't buy from a site or leave before they finish is a slow or complicated shopping experience.
Consider your own needs and desires when it comes to online buying. I recommend clear navigation headings or menu that is easily found upon landing. Though you might be tempted to create a fancy graphic or image, these can sometimes distract visitors from where they need to go. Also, do frequent test runs through your site to make sure everything works well. I've been on sites, in the home stretch of large purchases, and been kicked off due to glitches or errors. These kinds of problems could cost you customers and sales. Here are some more tips for creating a site that is easy to use.
Qualities of Successful E-Commerce Sites #2: High-Quality Product Images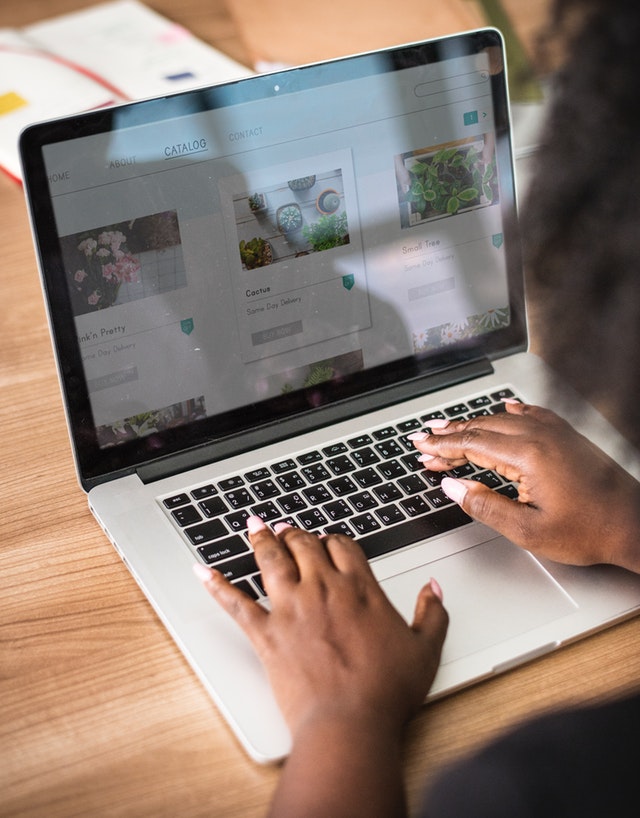 When it comes to having a successful e-commerce site, you also need to present your products well. That means using high-quality photos to display with the descriptions. Humans are visual, and we want to know what we're getting for our money. Low-quality images won't sell anything. And they certainly won't give your potential buyer confidence in your business.
High-quality, interesting photos also give your site color, design, and cohesiveness. Think about how boring websites would be without anything colorful or interesting to look at. If your products are complex, offer multiple images to show depth, various angles, and small details. This effort is what helps people to follow through with purchases. I recommend using the best camera you can or even hiring a photographer to capture the images.
Qualities of Successful E-Commerce Sites #3: Well-Written Product Descriptions 
Along with quality, professional images, present well-written descriptions that tell the buyer what they need and want to know. Use precise language that tells size, weight, longevity, uses, materials, measurements, and anything else applicable to the product and its function. I can't tell you how many times I've opted against buying something I really wanted because the description didn't give me enough information.
Your copy needs to be grammatically correct and be written in an interesting but simple way. If you don't think you can write strong enough descriptions on your own, consider hiring a copywriter. While this is an investment up front, it saves time and lost sales in the long run. After all, that description could be the thing that encourages someone to buy right now.
Qualities of Successful E-Commerce Sites #4: A Trusted Payment System
Though most people use some type of online shopping or payment platform, do not take this system for granted. You have to prove to each person on your site that their information and transaction is safe. Even if your site has a fancy, professional look and design, it means nothing without a known and trusted money portal. If you have a system that customers don't recognize, chances are they're not going to use it. Do research to find a trusted payment system that works for your type of business. There are many to choose from but only a few are widely used and known all over the world.
Final Thoughts
Of course, if you may need some professional help to plan and set up your website. Look for referrals or positive reviews for web developers online. Also, ask trusted colleagues or other businesses what designers and e-commerce platforms they have used and can recommend. Here is a more detailed website checklist to help you create the best e-commerce site you can.