Whether you are just starting a business or you have been around the proverbial business block a few times, your branding is vital to your visibility and success. Know that branding can be tricky and takes a high level of awareness in your personal business style, your audience, and your goals.
One key is to make sure there is a purpose in everything you do as a business. This includes what products/services you offer, your marketing, customer engagements, and social media/blog posts. It's also important that your actions benefit the future of the company in an organic way. In other words, don't force anything and keep your standards and values high. Though there are many components of a successful business brand, here are several steps to creating a brilliant business brand.
Know Your Ideal Audience
It's important to know exactly who your ideal customer/client is in order to develop a brand and marketing that speaks directly to them. This information comes by analyzing who needs and wants your products and services. Think about who they are, what they do, and other details like age, relationship status, social needs, and where they live. It also helps to consider what attracts you to certain businesses and what makes you buy from them.
For example, if you create products to help moms manage their time, you could design your brand to attract and market to single mothers or mothers that work from home. In this case, your imaging, marketing copy, colors, ads, social media posts, and blogs would all be targeted to this audience with your unique company presence and style.
Making a Connection with Honesty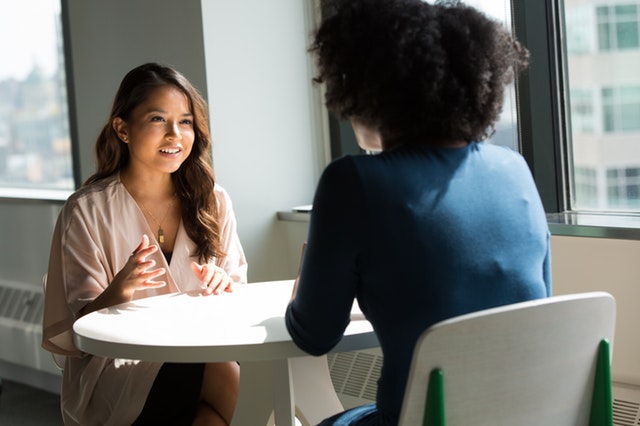 When you're building a brand and the voice that ultimately communicates it, the language you use is crucial. It's tempting to exaggerate and portray yourself in a light that is "better" so it appeals to more people. One thing I always try to remember no matter what I'm selling is this: "You don't need everyone, you just need some." And, I also know, from experience, that trying to be something you're not just to get everyone to like you, ends up biting you in the ass. 
Being truthful and authentic is crucial to the success of your business. This honesty starts with your brand. This is why you pull the brand essence from your personality, values, and experiences. These things are all YOU and are your TRUTH! I found this article at Entrepreneur.com to have some enlightening information as to why this honesty is crucial to your business. Just know that, when you present yourself in an honest and real way, you more easily attract an audience that needs what you have. 
Let Talent Shine
As you're searching for inspiration for your company branding, consider your talents as well as your team's. After all, you are the core of your business and the reason it exists. What special talents and gifts do you bring to the table? How can these be showcased and woven throughout your brand?
The other thing to consider is the type of business you operate. Is it a service business or do you just sell products or a little of both? When it comes to representing the business with a brand, what you do and how you do it should be out front. Furthermore, there are resources for agencies that develop brands for various industries like Elitelawyermanagement.com that works with attorneys. 
Creating Your Brand Story
Though it's important for potential customers to recognize your logo, colors, and other physical aspects of your brand, it's even more important for them to feel something. This is done by creating a brand story that appeals on a direct human level, depending on who your audience is. So, do you see how knowing your ideal audience has to come first?
The emotional connection between your business brand and your buyers is crucial. If you don't believe me, think about how Hallmark makes you want to stay in touch with your loved ones every time you see their commercials. Well-crafted brand stories demand a human response, and they get exactly that. Consumers need to be reminded of what is important to them. All too often, we forget to think about our needs and desires. Good branding and connection help us to remember. Speak to them with a message that makes them think and feel something.
Branding your business is not rocket science, but it does require some thought and attention to detail. I find that exploring the reasons and motivation behind the business are a great place to start. From there, it's a little easier to identify the ideal audience and emotional story that will connect to them. Your brand is your way of showcasing who you are in a nutshell. Do this with the highest integrity, quality, and interest that you can. If you build it, they will come…