Depending on what business you are in, cloud hosting might be a necessity for maximum efficiency.  Cloud hosting allows for the contents of a website to be shared across different services. This allows for increased scalability, can help you increase flexibility with scale-on-demand, and is much more reliable than web hosting. In 2021 over 50% of medium-sized enterprises used cloud hosting services. This statistic is set to grow with the increase in capabilities and benefits. If you are in that 5o% of users or are going to be, you might be looking for ways to keep cloud hosting costs down. Here are a few suggestions to consider.
Capacity Planning
Capacity planning is choosing the right resources for your needs. While many companies can experience unexpected spikes in demands and traffic, they're likely paying for the capacity they are not using. With so many options to choose from for all aspects of your computing needs, it can be easy to overestimate needed space. But auto-scaling can help you reduce the price you pay for overcapacity. You can look at aws cost optimization, which can monitor and automatically scale to meet demands.
Limit Data Transfer Fees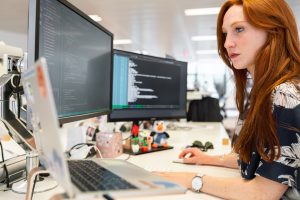 Always check your provider's fees when it comes to transferring data. This requires you to know the fees and how much you will pay for certain movements and changes you might need to make. From here, you can adapt your infrastructure and internal architecture to help you avoid being overcharged. For example, if you have applications that frequently use cloud services but are hosted in-house, you can avoid fees by moving them to the cloud indefinitely, instead of fluctuating them.
Cost Monitoring Tools
Cost monitoring tools allow you to put measures in place to keep track of spending. Depending on the provider you use, you can use cost management tools or limits when you have exceeded a maximum value. Use this to forecast future bills and even limit resources to reduce further costs. Furthermore, other apps can help you see what is increasing your expenses and where to make cuts to lower your spending.
Restrict Access
While it can be convenient to allow access to everyone who needs to make changes or troubleshoot issues, it might be financially wise to restrict access. It can be in your best interest to limit access to those with intimate knowledge of cloud cost management. They will be more familiar with the offerings and can put an infrastructure in place that works for the organization with increasing costs. Exactly what tactic you employ should be based on your needs, operational demands, and the costs you are already paying. I recommend discussing this with your team to see what needs you actually have at this time.
Cloud hosting services can benefit many companies and offer a flexible way to run the business. However, if you aren't closely checking what is happening and how much you are spending, you might find that costs spiral out of control. These tips can help you to stay on track and reduce your spending.