To start off on a positive note, in favor of starting a small business, nearly 80% of new businesses make it to their second year. Yay, that's not too bad! However, that first year in business can be an incredibly busy, confusing time. You not only do things for the first time but possibly do them all by yourself. This can create a monster, as far as balancing work, home, family, friends, and health. Overwhelming is an understatement. Money could be tight, but you need help. What do you do? Well…you take one day at a time and get some advice from a trusted mentor. In the meantime, here are some quick things I learned to survive my first year in business.
Outsource Where You Can
I know, money doesn't grow on trees. And new businesses are usually not in a position to hire full-time employees at first. How do you handle everything on your own? Outsourcing to freelancers or companies to do services can be just the thing you need. This could be something as simple as having someone take care of your IT or full-blown outsourced payroll services if you have employees.
I have hired editors, proofreaders, delivery people, cleaners, computer techs, photographers, graphic designers, and many more for various businesses over the years. I simply couldn't do everything myself, not to mention, I am not an expert at all those things. The results were better because these people were specialists.
Don't Rent Space Too Quickly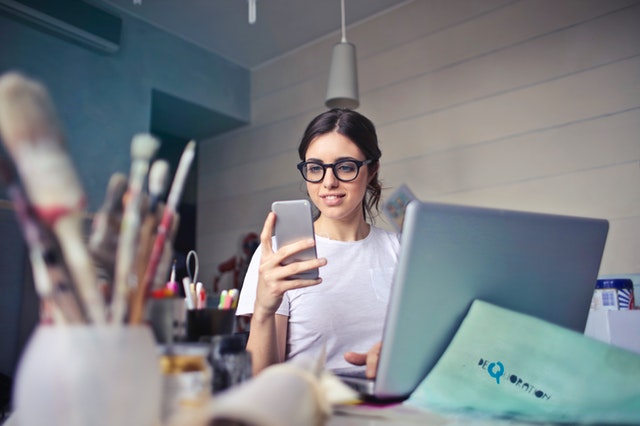 Having an office might be the ideal situation for you and your business. However, consider what it means to your first-year finances. Office space is not cheap and could potentially drain the money you need for other more important things. The decision to rent space for your business is not one to take lightly. Don't get caught up in the glamour and excitement of it all and sign a lease you can't afford.
Instead, think about what else you could do to save money during these first months. Is there space at home you could dedicate to your business? You would be in good company, as about 70% of U.S. entrepreneurs start out from home.
Additionally, if most of your business dealings are done online or over the phone, you could run things from almost anywhere. I have also noticed a new trend, where business people join a community-style or co-op office. These spaces offer some of the same benefits that your own office would but for a fraction of the cost.
Be A Customer Service Rock Star
One of the most important things that brand new small businesses can offer is exemplary customer service. You may not have all the fancy bells and whistles that more established companies have, but you can provide a great product with a personal touch. You don't need to take clients out for fancy meals, instead, be reliable, call back, remember their kids' names, and ask them if there's anything else you can do to help them. Follow through with every one of your promises or agreements. Forming good relationships with everyone you deal with is a pillar for long-term success.
Don't Expand Too Fast
Finally, be smart about the rate at which you expand your new business. Buying too much inventory, hiring a full staff, or promising more than you can deliver is a perfect way to quickly lose control of your business and money. Hopefully, you have created a quality business plan that contains an outline for your potential growth process. This should help you stay on track and not get ahead of yourself. 
All that said, you will know when it's time to get help and expand into larger business deals. But there is a time before this when you will likely be pressed to the wall with deadlines, stress, and tasks. Consider all of your options before making major changes to your business or life. It's somewhat like balancing on a tightrope. One poor choice could mean a downward plunge.
All in all, your first year of business will give you a good idea of what to expect in the years to come. This is a time to fine-tune and create the company you dreamed of. Hang in there, and shoot for the stars!