How has this past year gone for you?
Was it a complete disaster?
Did you just plod on, avoiding major disasters but not achieving what you set out to?
Did you even have a focus or a plan for the year?
These are some pretty heavy questions but, nevertheless, necessary if we want to make life improvements in the coming year. The truth is, most women head into a new year with sparkly grand ideas to take the world by storm. Our lists may look something like this:
I'm going to

lose weight

 

Go to the gym

Quit smoking

Stop spending so much money

Read 25 books

Learn a new language 

Write a book…and on and on we go…
Why do we do this to ourselves?
There's a question for the century…
I could give you tons of reasons why we want to do and be better with each passing year, but this one may be the main culprit:
We have been programmed from birth to reach for greater things in life. Our nature is to improve our minds, bodies, and social interactions on this planet. This is how mankind has survived throughout history. This innate process of shooting for the stars is all well and good, however, it needs a plan in order to succeed…usually.
Have you ever heard of working S.M.A.R.T.? It's really pretty simple…
It's making your goals Specific, Measurable, Achievable, Realistic, and Timely. So let's take a look at how you can smash your goals in the coming year!
Know Specifically what You Want to Do and Why
Sit down with a pen and piece of paper and think about what you want from the new year. Be as specific as you can with this exercise. This is not the time for generalities. Get so damn targeted that you can smell, taste, feel, see, and hear your new life after reaching your goals. 
Knowing why you want to achieve a specific goal is also important because it's your motivation. Without this important nugget (like a piece of the most delicious chocolate you can imagine) you won't likely make it. For example, losing weight 'just because,' isn't going to motivate you when you're freakin' starving and exhausted! However, "I want to lose weight to look my best for my wedding in June, and to be smoking hot for my partner on our beach honeymoon are specific and givemyou the emotional connection you need to meet your goal. 
Make Goals Measurable
If we stick to that weight-loss scenario, a good measurable goal would be a particular goal weight or size you want to wear. Additionally, you could simply take actual measurements of your body or have your body mass index calculated.
There are many ways to measure progress with any goal, just make sure you start with a clear baseline and know what your target is. It is also important to have a way to measure progress along the way. This keeps you motivated and on track.
Know You Can Achieve Your Goals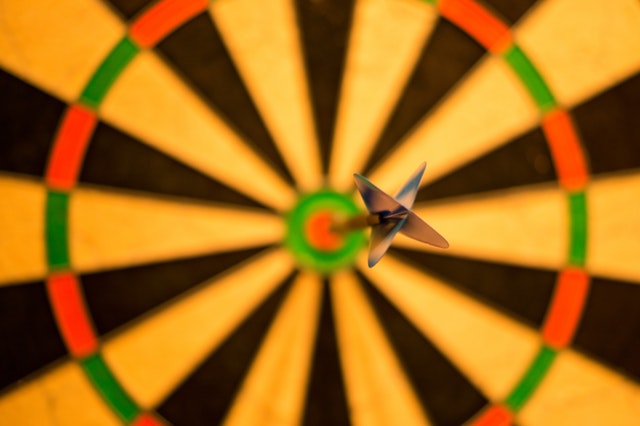 One of the biggest things holding us back from achieving our goals is self-limiting beliefs. These are beliefs that are deeply ingrained in the mind that tend to throw us off the cliff just when we think we're doing well. They come from past trauma, failure, fear, and even the programming we've pleasantly received from our family of origin. It's important to set goals that you know you can achieve…I didn't say it would be easy to achieve them but doable.
So how do we learn to believe in ourselves and our goals?
Many people turn to self-help books, therapy, meditation, prayer, and affirmations to help restore or gain, for the first time, self-love and hope for their future. Others have had much success with techniques like emotional freedom technique (EFT), which takes the limiting belief and adds a positive statement – for example, "Even if I am (insert self-limiting belief here), I still can get my degree at the University of Arizona because I'm (insert positive statement)." This enables you to process negative beliefs and start the process of accepting yourself as you are.
Be Realistic and Stop Comparing Yourself to Others
Setting realistic goals is a practice that requires you to know yourself well. This means understanding your weaknesses, strengths, and self-sabotaging triggers. One thing that many women do is compare themselves to others to the point they set unrealistic goals that are never going to happen. It can be serving to set challenging goals that stretch us, however, going too far is a recipe for disaster and ultimate failure. Theodore Roosevelt said, "Comparison is the thief of joy". Boy, is this true! Set realistic goals that make sense for you and your life not the lives of others around you.
Set and Go for Goals at the Right Time
Timing can be everything when it comes to setting and reaching life-changing goals. Here is a perfect example of how timing can wreck even the best intentions. A few months following a car accident, I was getting antsy and wanted to return to a fitness routine. Instead of easing back into a gentle practice, I jumped into a raging river called Body Bootcamp! Ummmmm…yeah, that wasn't a good time to push myself to the brink of anything. My concussed brain rebelled big time! It set me back emotionally and physically for much longer than needed had I just waited and been gentle. You get the picture. Set goals to reflect where you are in life and at the appropriate time.
And, here are a couple of bonus tips:
It's imperative to reward ourselves along the way and when we hit that final goal. It actually rewires the brain to expect pleasure when we reach goals. Guess what? This means next time you set a goal, your brain will go the extra mile to hit it! Also, be accountable to someone, concerning your efforts and goals. Tell him or her exactly what you want to accomplish. Ask your accountability buddy for support during this time.
.