No matter how much you love our homes, space needs change as our families do. A new baby, an adult child moving back home, or simply too many trips to the flea market can make a comfortable home seem cramped for everyone. As a result, you might be torn between staying in your home or moving into a larger one. However, before you jump ship (or house) consider some of the following ways to create more living space without moving.
Create More Living Space Without Moving #1:

Extend Your Home
Rather than leaving a beloved home behind, consider adding on an extension. Though adding whole rooms on won't be cheap, it could save you from the hassle and expense of moving and starting all over somewhere else. And do also consider that an addition will add value to your home for future resale. Do your research into contractors before you hire anyone though. There are some good ones, bad ones, and downright ugly ones out there. Some popular additions are bedrooms, bathrooms, kitchen expansions, and conservatories. You can find the best conservatory prices and contractor reviews online or ask your friends for referrals.
Create More Living Space Without Moving #2:

Replace or Rearrange Your Furniture
Both the style and size of your furniture affects how your home feels and functions. Re-evaluate your existing furniture to identify if items are making a room appear smaller than necessary. If you simply have too much to fit in a room, consider moving pieces to other rooms or letting some things go. And, yes, I understand holding onto heirlooms and sentimental items. My rule is this: unless it's valuable, I love it, it's useful, or it's sentimental, I release it. Multifunctional furniture is often best for smaller spaces; for example, you could buy a dining table that converts into a pool table or a coffee table that can double as a bookcase.
Create More Living Space Without Moving #3: Add More Storage Options
If clutter is cramping your interior style, invest in some clever storage options. For example, use that awkward space underneath your staircase to keep seasonal items. Or how about making it a mini play area for your kids. My daughter loves her "special nook" under ours. Visit stores like Ikea or The Container Store to find furniture or storage bins that will organize your space. You could also add additional cabinets in your kitchen or bathroom, or add shelving to increase floor space.
Create More Living Space Without Moving #4: Create an Outdoor Dining Area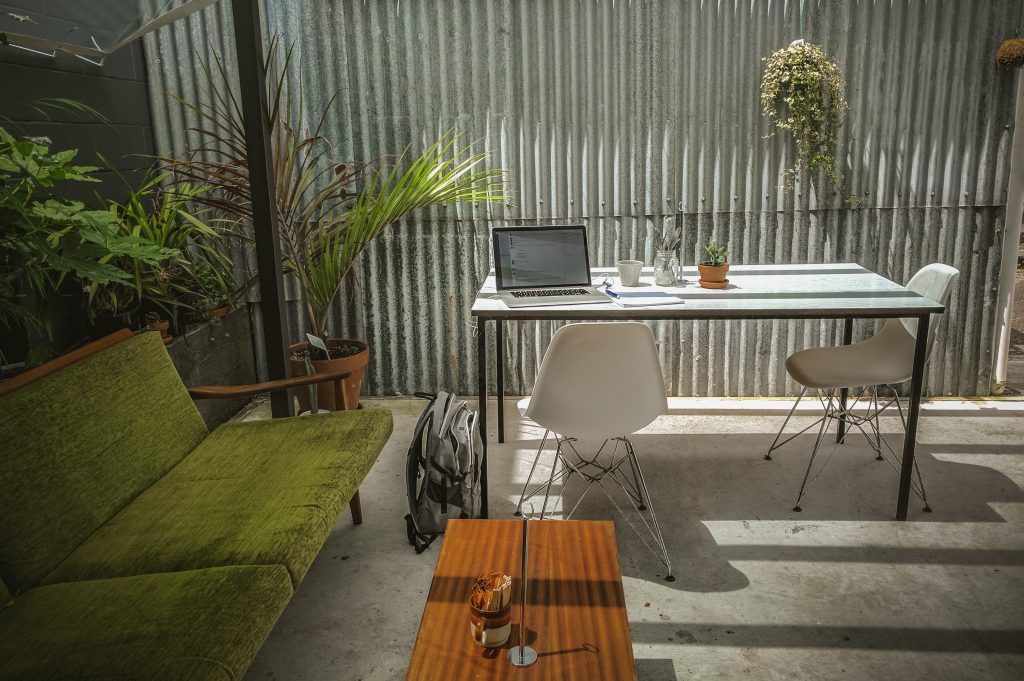 If you don't have a formal dining room, take a look at your outdoor space to see if an outside dining area would work. This would work especially well if you live in a mild climate. Alfresco dining is becoming increasingly popular, as there are now more options than ever to enjoy a cozy, stylish outdoor dining area. For example, you can buy a durable dining table and chairs, as well as a patio heater or even an outdoor kitchen. Simply focus on ways you can maximize the space you do have, rather than focusing on the rooms you don't have.
Create More Living Space Without Moving #5: Make Some Sacrifices
Conversely, if you have a formal dining room and rarely use it, you could give it another purpose. I did this in our last home. I needed an office and there was an eat-in kitchen.  This was an easy solution to a space issue. Additionally, we turned an extra hearth room/family room into my daughter's homeschooling area. Sometimes you have to make sacrifices in order to create the space you need to function.
Create More Living Space Without Moving #6: Remove or Add Walls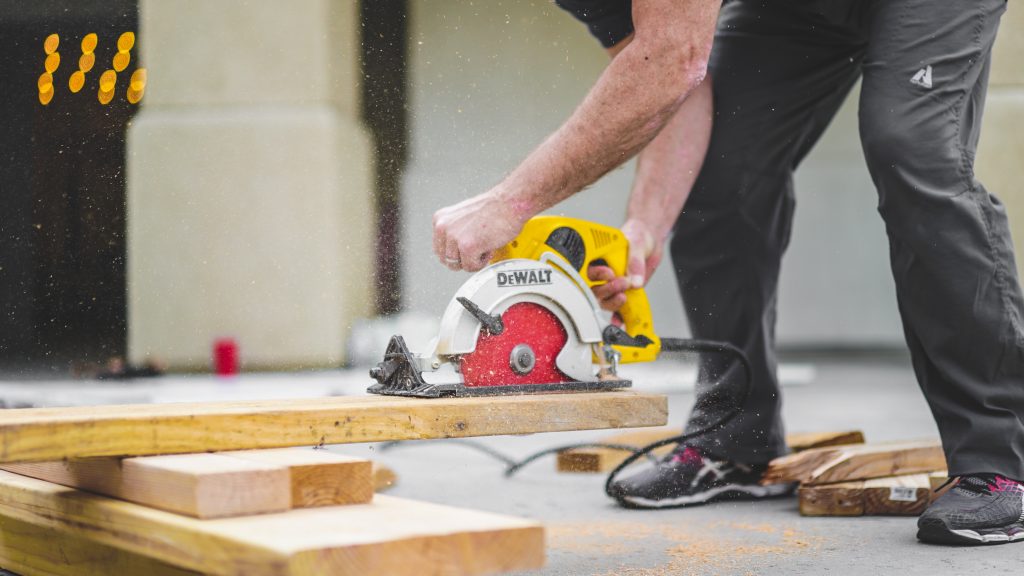 If you dream of living in a more open-plan property, consult a designer or contractor to see what your options might be. Removing walls is not always possible, but it's worth investigating if you need to open things up. Not only can this increase your flexibility, but it may allow more natural light in, which can make your home feel much bigger.
Sometimes, adding a wall can also create a separate living space without the need to add a whole room. If you have a room that you don't use often or it is oversized, consider using some of the space for something else. The home we currently live in has a master bedroom you could land a helicopter in. Honestly, we struggled to fill it with enough furniture. We decided to create a meditation/spa area on one side of the room. And, instead of actually building a wall, we used drapes to separate the space.