During current times, feelings of fear, confusion, and overwhelm are a part of everyday life. This is a reality that none of us ever thought would be. But, here we are. Though you may not be experiencing the tough hardships that some are, know that financial collapse, starvation, and severe mental issues are happening.
During the unparalleled global challenge, we have found ourselves in, it's imperative that we turn to the grassroots and pitch in to help each other and our communities to remain stable. If you've been wanting to do something helpful outside of your own home, here are some ways to help your community during the Covid-19 crisis.
Check on Neighbors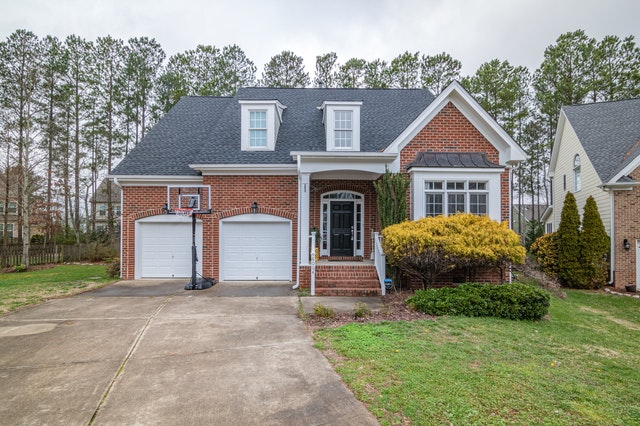 To provide a helping hand in your community, start in your own neighborhood. Your neighbors might need some assistance, especially if they are elderly, financially vulnerable, or are sick. If you're not sure how to reach out to a neighbor you don't know well, consider leaving a note on the door. However, knocking on the door is OK, too. Just make sure to stand back when they answer to follow social distancing regulations. Ask them if they need anything and offer to pick up food, medicine, or simply have a short conversation.
Join a Community Group
There have been many community groups pop up on social media over the last few weeks. These are designed to connect people who need help to those who can give it. Search online and social media platforms to check for local groups in your area. I have found several on Facebook alone.
If you have a skill like coaching or counseling, you could look for a group that focuses on helping those with mental struggles like anxiety and depression. Simply offering a few minutes to chat could help someone make it through an especially difficult day.
Help the Homeless
While we are all experiencing huge shifts in our regular lifestyle, consider how much more difficult it is for those who were struggling before the pandemic. For example, the homeless are having to deal with the additional stresses on top of their ordinary lives that are not easy. They could see a decline in food supplies, medical help, and regular volunteer help due to shutdowns, social distancing, and other financial deficiencies.
There are organizations making strong efforts to provide help at this time. One good example is Cynthia Telles, the Community Health Committee Chair for the Foundation Health Plan of Kaiser Permanente, who has joined with the National Health Care for the Homeless Council to contribute $1 million to medical care for homeless populations. 
And while these large donations are amazing and make a huge difference, know that you can also change things with smaller efforts and donations. You can always donate money, goods, food, clothing, and medical supplies, as well as your time. Contact local missions and homeless shelters to see what they need the most and how you can help.
Donate to Community Food Banks
Another way to help people who might be struggling financially during this time is to donate to food banks. Food banks are in need of donations normally, but they have a higher demand right now because so many people have lost their jobs. My family had to rely on a food bank once when my husband lost his job. Honestly, we would have been in big trouble without it. 
You can usually donate to food banks in several ways. Consider giving any extra food you have, providing financial assistance, or donating your time. They may also have need of people willing to deliver food at this time when so many can't get out. Many food banks also accept donations of other items, such as personal hygiene, OTC medicines, and household essentials. Check with local churches and community service centers for more information.
Support Local Businesses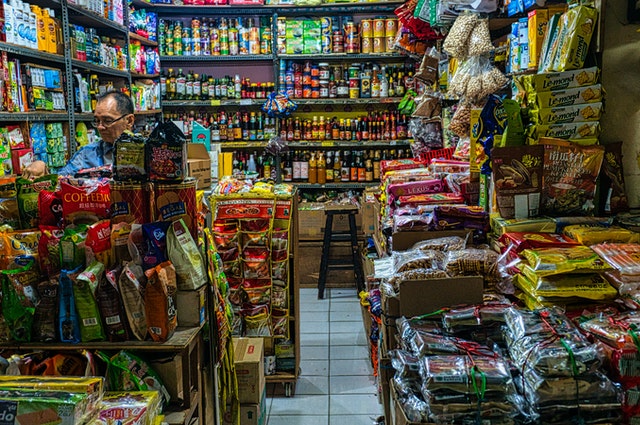 Most businesses are finding this crisis, at the least, challenging. However, for some, it's been the worst-case scenario. Some small businesses have been forced to close and have little or no way to get their goods or services to the public. Again, you may not have this circumstance happening to you, but do consider those who do.
While it's a lot easier to buy from a large supermarket or a retail giant like Amazon, especially with online ordering, consider buying from small, local businesses if you can. These are the businesses that will find it the most difficult to survive until things are back to normal.
Order delivery from your favorite restaurant or small market if they are still open for business. I have been getting everything I can from my friends' businesses online or from platforms like Etsy.com to support those who don't have the budgets of large corporations.
Be Mindful of What You Buy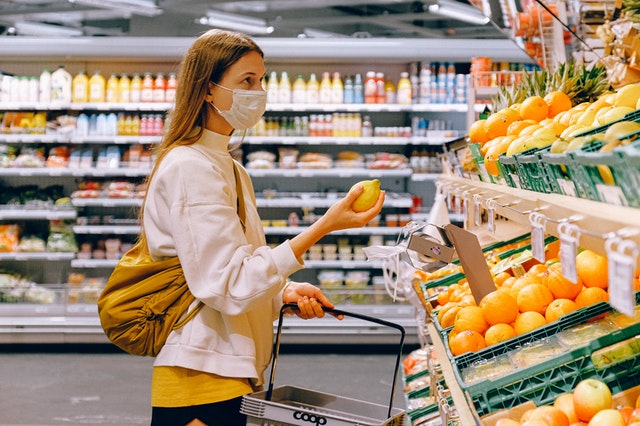 Stocking up in times of crisis is a good idea, just in case you get ill and need to stay inside for a long period of time. That said, it's important not to go overboard when you're shopping for essentials. Keep other people in mind, and don't buy more than you need. Hoarding is unacceptable and only hurts others who have to feed and take care of their families, too. However, do offer to buy for others like neighbors, family, and friends who may not be able to get out. If this is the case, feel good about what you are doing and carry on.
In these unprecedented times, do what you can to help others in your community. If we all give a little, we will make it through this without the worst consequences. Now is the time to believe in the power of brotherhood and community. We are in this together. Act like it…