Are you looking to take your small business to the next level? Though there are many ways to do this, doing so could include expanding into international markets. It might seem daunting, but with the right strategies in place, it is definitely doable! Here we will discuss 12 notable ways to expand your business internationally. By following these tips, you could be well on your way to reaching new markets and growing your business exponentially! 
Research International Markets
Before you try to expand your business internationally, it is important to do some preliminary research about the potential markets you are interested in entering. This will help you determine whether these new markets would be a good fit for your business. You also need to know whether there is demand for what you have to offer in foreign markets. For example, if you sell products that rely heavily on seasonal trends, it might not make sense to target countries where that product would only be available for a short period of time each year.
Build Relationships With Existing Distributors Or Wholesalers
Another key step when expanding internationally is building relationships with existing distributors or wholesalers who already have connections in the country or region that interests you. This can be an effective strategy to help you get your foot in the door and connect with potential clients. However, you need to be careful when choosing partners. Make sure they have a history of providing high-quality service, or you could end up damaging your brand's reputation!
Explore E-Commerce Opportunities
Online platforms such as Amazon and Etsy have made it easier than ever for small businesses to reach international customers. If you are interested in selling products online internationally, these platforms can be an excellent way to explore new markets without spending too much time or money upfront. Plus, a wide range of tools available today can help you manage your business on these platforms more effectively. So it is important to do thorough research in this area before diving in.
Consider Localization And Translation Services
If you are looking to expand your business beyond English-speaking markets, it is important to consider the importance of localization and translation services. Language barriers can be a big roadblock for many companies trying to reach international audiences. This is also an area where you will want to research ahead of time to make sure that your marketing efforts are as effective as possible. Team up with a professional translation agency that can help you translate your marketing materials, website, and product packaging into the language of your choice.
Do also consider translating and localizing the content on your website for each new market that you enter. For example, if you primarily speak English but are targeting audiences in several different countries, you may also want to consider creating a Spanish version of your site. This helps ensure that people who don't speak English can still access information about what your company has to offer!
Invest In Targeted Advertising Campaigns
Another key strategy to turn your business into an international brand is investing in targeted advertising campaigns. Not only does this help ensure that your message is reaching the right audience, but it also helps establish your brand as a credible business in the new market. This happens naturally by driving traffic to your site and/or products. Advertising campaigns should include promotional items that your future customers can use, such as promotional gifts and coupons that get the word out about your business. Find a supplier who is trustworthy and experienced in creating high-quality promotional products that will help you stand out from the crowd. These campaigns will take your advertising efforts to the next level!
Hire an International Marketing Firm
If you feel like you need some additional help when it comes to expanding your business internationally, consider hiring an experienced marketing firm that specializes in reaching new markets. These firms have the expertise needed to create effective campaigns that will help you achieve your goals and grow your business quickly and efficiently! In addition, international marketing firms will not only help you identify new markets and build relationships but also provide valuable insight and advice that will help your business take off.
Take Advantage Of Social Media Platforms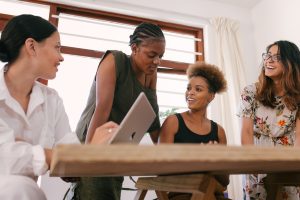 One of the best modern tools for reaching international audiences is social media. Platforms like Facebook, Twitter, Pinterest, Instagram, and others make it easy for businesses to connect with people worldwide regularly at a minimal cost. Plus, many of these platforms offer useful advertising options that you can use to promote your products or services in targeted ways. Social media has changed the way that many businesses market their products and services, and it can be a powerful tool for international expansion if you play your cards right!
Invest In International Shipping And Logistics Services
Another important factor when expanding internationally is investing in reliable international shipping and logistics services. This makes it easier for your customers to receive and return products, and it can also help you meet their expectations when it comes to the delivery speed of your products. Of course, shipping is always a concern for businesses and customers alike, but partnering with a reputable international shipping and logistics service can help make the process much easier!
Align Yourself With International Influencers In Your Industry
One strategy that can be very effective for helping businesses grow internationally is aligning yourself with reputable local or international influencers in your industry. This can help drive traffic to your site and/or products, plus it also helps establish credibility within new markets by associating yourself with well-known companies or individuals! When selecting which influencers to work with, you should consider the target market you are trying to reach and the message you want them to promote. Consider what types of people your potential audience associates with and work to find influencers who are aligned with your brand's core values.
Consider Using Multilingual Customer Support Services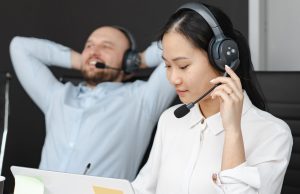 Another important consideration is providing multilingual customer support if you plan to expand into new markets where people do not speak English. Many companies offer on-site support as well as phone and email support in a variety of different languages, which can make it much easier for international customers to get the assistance they need when they have questions or concerns. Customer service is always a key consideration for businesses, and providing this service in multiple languages is an excellent way to help your business stand out from the competition!
Take Advantage Of Global Trade Opportunities
Finally, if you are looking to expand your business internationally, it is also important to take advantage of any global trade opportunities that come your way. This can involve attending conferences or trade shows focused on your industry, partnering with other successful companies in emerging markets, or even reaching out to interesting contacts you meet via social media. The key is to always be on the lookout for new opportunities to grow and build your business!
If you are serious about growing your small local business into an international brand, you can use several strategies to make this happen. From taking advantage of social media platforms to partnering with key influencers in your industry, the possibilities are truly endless! Just be sure to explore all your options and put in the time and effort needed to achieve success.​