In 2019, the US Census Bureau stated that about 54 million US residents are aged 65 years and older. Several studies predict the aging demographic to rise, as these baby boomers approach their twilight years. Discussing vital issues with aging loved ones is a challenge for many, often until significant problems occur. However, I recommend a proactive approach by engaging in specific conversions with aging parents. So, what topics do you discuss with your elderly parents? Here are a few points to consider.
Living Options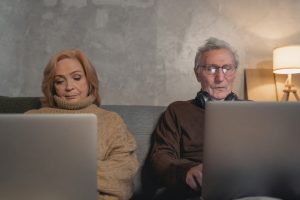 Experts suggest that discussing living options with your aging parents to find out where both of you stand regarding preference and convenience. It would be best if you did not make this decision unilaterally but rather involve them in the process. It would help if you also included other family members in this discussion. Experts also recommend asking open-ended questions to allow them to express how satisfied they are with their current living conditions. This way they can more easily let you know if they feel lonely, etc.
Discuss whether they would prefer to continue staying in their home, move in with you, or stay with another family member. Or perhaps they would like to move to a care facility to enjoy companionship from fellow seniors. Assisted Living services, nursing homes, and many other living options exist to cater to their needs, so they and you don't have to feel cornered or pressured into making a choice that doesn't fit the situation.
Health and General Well-being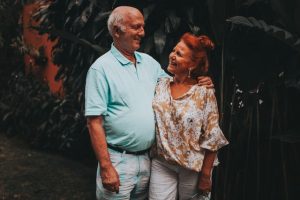 Well-being related conversations with aging parents can be challenging if health and mental clarity has already begun to decline. However, it is important to discuss a wide range of health-related issues for their comfort, safety, and wellness. Experts recommend talking about diet and physical activity, often-overlooked topics for aging parents. Several studies reveal that physical activity is the most vital contributor to healthy aging. Suggesting some changes such as modifying their lifestyle to incorporate bearable physical activity might help keep them healthy.
So also discuss their social life and expectations from it, as studies have linked socialization to less memory loss and better physical health in seniors. Try to present them with options for making friends and keeping in touch with family and current friends. For example, be willing to show them how to use technology if they are uncomfortable with it.
Falls are the next big thing to talk about with your aging parents. Because of weakening joints, muscles, and balance, falls can be more common in the elderly population. Additionally, one serious fall could result in incapacity and a reduction in current mobility, and a satisfying lifestyle. Therefore, discuss things like home modification options that will best suit them in navigating safely around the home.
Fraud Against the Elderly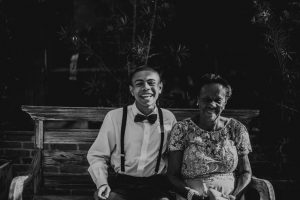 Vulnerable seniors are often the targets of con artists and those seeking to make a buck through scams and overpriced merchandise or services. The Senate Special Committee on Aging reports the elderly lose a whopping $2.9 billion to financial exploitation annually. Many victimized seniors feel ashamed to discuss such incidents because of the general embarrassment.
It can help to protect them and ease their discomfort by initiating the conversation. You can lead them into a discussion about the different scams con artists have designed to coax money out of the elderly, as well as how to stay safe online and on the phone.  You can discuss popular tricks like the classic "loved one in distress" scams, lottery scams, internet fraud, false health claims, anti-aging products, fraudulent investment schemes, etc. Also, remind them to safeguard personal information like social security numbers and credit card details, and be cautious of suspicious phone calls and emails.
Taking care of elderly parents, whether they live with you or not can be challenging and frustrating without a plan. Keep in mind, it can also help if you reach out to them in the years prior to their retirement and golden years. Try to come up with a viable plan of action before they need to implement it. That way they feel more in control and as though they are making important decisions themselves.