Operating a successful business requires quality leadership and staff. Unfortunately, a fully staffed company will have a hefty payout for labor.  For this reason, many businesses choose to outsource some things in order to keep costs lower. Another reason is to get the highest quality and expertise. That said, outsourcing may mean giving up some control over timeframe and methods. Nevertheless, it may still be a good option for certain types of businesses. Here are some outsourcing options for young businesses that may be beneficial.
Outsourcing Options for Young Businesses #1:
Website
A quality, functional website is a fundamental part of running a business. Though there are some user-friendly tools that allow you to build your own website, that may not always be the best choice. Consider what you want to do with the site and how it serves your company. If it is simply for content marketing like a blog, you may be able to get away with a DIY product.
If you need to create a professional business website, you are likely going to need some help. Whenever your business relies on a site for e-commerce, leads, ongoing company events, etc., it's worth investing in a professional web designer to build and maintain the site for you. You may be able to sign a service contract with your web designer/developer that enables you to have them on retainer for maintenance and new builds. 
Outsourcing Options for Young Businesses #2:
IT Services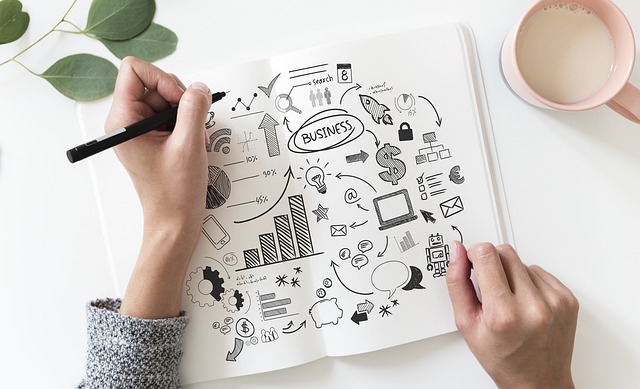 Whether new or seasoned, nearly all businesses rely on some type of technology to operate. And, we all know that technology isn't perfect. It breaks and has problems just like other parts of business. Having your internet or other systems down costs precious time and money. It's also important to protect your vital information and digital properties from outside attack.
If you are fortunate enough to have your own IT team working for you, these problems are likely fixed quickly. However, if your company doesn't have that luxury, it's imperative to outsource managed IT services to a reputable company. I recommend getting referrals to find an IT company that meets your budget and service needs. I have had experience with companies that provide a type of membership contract. They charge one set monthly fee, and you receive the service you need. Varying levels of service are usually available.
Outsourcing Options for Young Businesses #3:
Accounting
Unless you're an experienced accountant, business finance, payroll, and taxes can be confusing and difficult at best. If you try to handle it yourself, you're also likely stretching yourself thin as an owner. Additionally, errors with payroll and taxes can create problems that aren't necessary.
Keeping track of your business money is something you can't afford to ignore or do haphazardly. This is especially true if you're just starting out. There are some things you need to establish early on when starting a company. These include, a business budget, bills/receivables, cash flow options, tax records, payroll, cost of operation, and savings. The wisest thing to do is outsource it to a professional who can provide top-notch service and finance tips.