It is the hope and goal for many women to find love in today's modern society. However, it can be challenging with busy schedules and social media trends getting away from living interactions. Some say it's even impossible without making use of new techniques such as dating apps and membership sites. People are changing, and even chatlinedating for adults that used to work so well is becoming an uncommon way to meet people for love. I think it also serves to mention that we are becoming increasingly afraid to approach one another. This fear creates a wall around meeting people in person. Nevertheless, you can find love in today's modern society if you are open and use all avenues available. Here are a few tips to get you started.
Make Use of Mobile Apps or Sites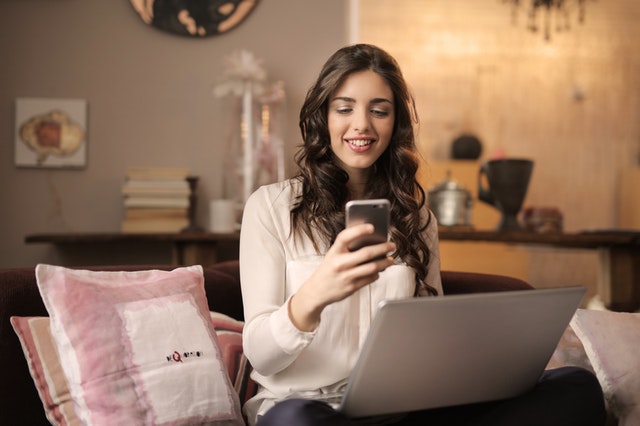 With so much more time being spent on mobile phones, you better believe there is a slew of new apps that cater to those looking for companionship and love. There are many options, depending on what you're looking for and how much info you want to put out there.
Whether you decide to set up a detailed profile on a dating website or simply do a brief one on a mobile app, you increase your chances to meet someone new. You may set yourself up to locate others who like some of the same things as you and are local. Be careful of the apps and sites you do business with. Some aren't as safe and well-orchestrated as others. I recommend choosing ones that have positive reviews or a referral from someone you know.
Try a Professional Matchmaker 
If you aren't sure about where to find a good match, find a trusted matchmaker with positive referrals and reviews from real clients.  Take a look online to find the most highly reviewed service available in your area. Have a pre-hire interview to see if you are a good match for the service.
In most scenarios, you explain what you are looking for, whether it's something serious and long term or just a bit of fun. You may be asked to detail what features you look for in a partner, such as a sense of humor or an eye for style. 
Ask Your Friends for Introductions
I don't think we've come so far away from "old-school" that we can't ask our friends and family to introduce us to single friends. Meeting new people when you're with a group is always easier and can take some of the anxiety out of it. It also can put you at ease about meeting someone who is kind, safe, and like-minded. After all, if your friends like you, they will likely have similar taste in other friends.
Finding love in the modern-day doesn't have to be tricky if you work all the options available. I do think the old-fashioned way of meeting people has declined, however, it's not impossible. There are still people out there who want to start a relationship organically. I believe if you're clear about what you want, you will find that person in time. Be patient and have fun in the process!