Technology and business go hand in hand in the modern world. The trouble is that not everyone is up to speed with the latest innovations. Perhaps you're behind the times or lack the knowledge and experience to make technology work for your business. Trust me, you are not alone. Technology scares the crap out of many entrepreneurs. Don't worry, though, you can always learn and create a foundation of things you do well. Here are a few ways to beat technology stress in new business.
Beat Technology Stress In New Business #1: Invest in Training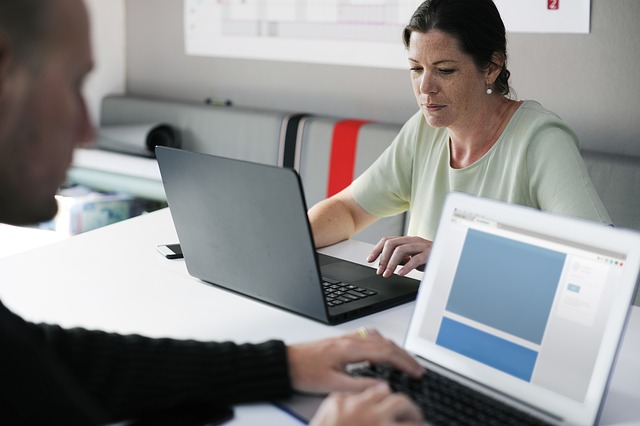 Technology evolves and advances all the time. Therefore, it's perfectly understandable for a new business owner to be dumbfounded at what is possible. Though not every business owner has an interest in technology, I still believe it's imperative to know the basics and be, at minimum, fluent at them. 
If you're not familiar with the tech your team uses on a regular basis, or you want to learn more about how to use technology to improve performance and cut costs, it's worth investing in training. You can learn how to use specific systems and programs and ensure you're up to date with emerging trends within your industry.
Beat Technology Stress in New Business #2:

Outsource
Your grand plans to launch a business include a brilliant product, but you don't understand digital marketing or designing or maintaining a safe, secure, effective website or computer network. This scenario may require some outside help. You might consider outsourcing some or all of your IT needs.
Outsourcing would allow you to focus on your role as an owner. After all, you want time to create and get your products in the market. Let the experts with knowledge about the latest technology and marketing techniques take care of setting up networks, creating sites that appeal to your target market and building brand awareness.
IT support is often outsourced by companies that don't have an in-house IT department, and it's worth contacting agencies like ProSource Technology Solutions to take advantage of stress-free IT. As a budding entrepreneur, you may be worried about costs. Outsourcing can often save money by eliminating the need to take on employees.
Beat Technology Stress In New Business #3:

Seek Expert Advice
If your business is floundering but has the potential to grow, it's worth utilizing the skills, knowledge, and experience of experts who can help you use technology to its fullest. If you carried out an audit with the help of a tech expert, you would be clear about weaknesses and how to improve them. This advice could come from your IT support company, but you may still need additional help. For example, the company you hire for IT will review the systems you have in place and make recommendations but may not show you how to utilize them in your industry. This is where a business consultant would help you create a plan to use what you have.  
Technology offers modern business owners a raft of benefits, but it can be a daunting subject for many. If you're not au fait with the latest innovations, you can still take advantage of tech to drive your business forward. Invest in training for you and your staff, consider outsourcing, and seek expert advice.