As a new mom, it can be challenging to find the motivation to venture back to work and hit the ground running. In fact, working for someone else while your babies are in daycare may not even appeal to you at all. Perhaps, it might be time to consider following your business dreams and embarking on a mompreneurship adventure. It isn't as though you are the first to cut ties with the work world. There are plenty of successful women out there to tell you it's possible to make money from home or as a new mom.
Mompreneurship could give you more flexibility to remain with your little darling while trying to get your new venture off of the ground. You could even develop a business plan that serves other new moms and their families. Perhaps you have always wanted to sell cosmetics, clothing, or gourmet muffins. Or maybe you simply want to go freelance and do financial advising, marketing or social media managing in a self-employed capacity. Here are a few tips to help you make it as a mompreneur.
Work From Home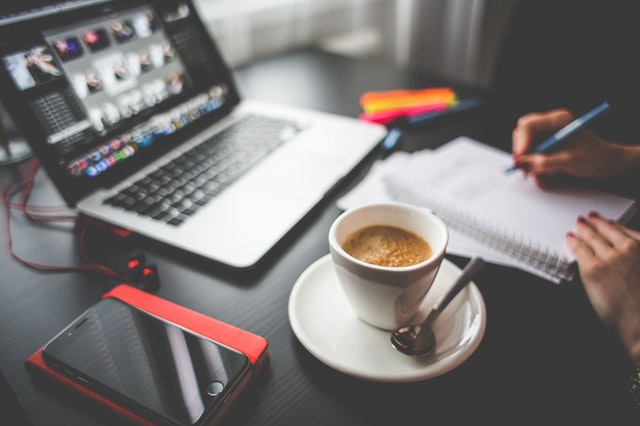 Initially, as you build your company, you may have no need for a business premises. It is, however, necessary that you allocate a separate space within your home from which to operate. The space needed will, of course, depend on what type of business you have. Make sure to let everyone in the family know that this space is off limits while you're working.
Do your best to remain focused and not be tempted to procrastinate. You may have a baby to care for, but this doesn't mean you should stay in your pajamas, watch endless episodes of your favorite show and scroll through Facebook endlessly. Utilize a working day as you would if you were employed full time for by someone else. Working from home is a privilege. Get this right and you have a much better chance of succeeding as a mompreneur.
Utilize Social Marketing
As with any business venture, you need to get your brand out there to be seen by your ideal market. You may have the finest product in the world, but if no one knows about it, then what is the point. Get your social media feeds active, and begin posting relevant and meaningful content. Consider signing up for an offsite data management service, who will use their analytical skills to decipher where your traffic is coming from and can help you spot trends to maximize your exposure and brand identity. This can help you leapfrog your already well-established industry rivals if you are interesting and sell a quality product. Use Instagram to show off your wares and display your services, and use incentives to get your target market buying.
Get Appropriate Funding
If you find that you need an injection of cash to get the business moving or you need an inventory, think about alternative routes to the usual business loan from the bank. Instead, consider pitching your ideas to a business angel. These individuals are leading experts in their chosen industries and will part with their own cash to invest in ventures that they deem as viable and profitable. With a business angel, you won't just secure monetary investment, but you will secure their time, knowledge and industry contacts. You must know your gross from your net and you must be ready to be scrutinized on your business plan. But, get it right, and you could be in an advantageous position.