Just about a decade ago, the "Cloud" was a buzzword among tech groups. What was this crazy new technology? Though hardcore techies wanted in, some talked about it as though it was some bizarre trend that would never fly. However, awareness and user experience have skyrocketed its use among businesses and individuals. In fact, by 2020, it's predicted that nearly 70% of the world's enterprises will be cloud-based.
Furthermore, you are likely using it and don't even know it. The average human uses more than 30 cloud-based applications or services every single day. Wow, it kind of makes you wonder what's coming next, right? We shall have to see about that. In the meantime, here are some outstanding business-boosting features of cloud technology.
Unlimited Storage Capability
Perhaps the most noteworthy use of Cloud technology is storage capability. More and more businesses are investing in Cloud storage, as the use of digital tech has made obsolete the days of pushing paper…literally. This ultimately saves time and money and can help every individual, business, office, factory, school, government facility, etc. work more efficiently.
Additionally, these hard-working business owners and managers aren't responsible for the maintenance and flow of the system. Right, that's a big one! No more downtime because of file breaches or natural disasters. You never have to worry that your vital data is lost, stolen, or out of reach.
Work Anywhere, Anytime with Your Applications and Software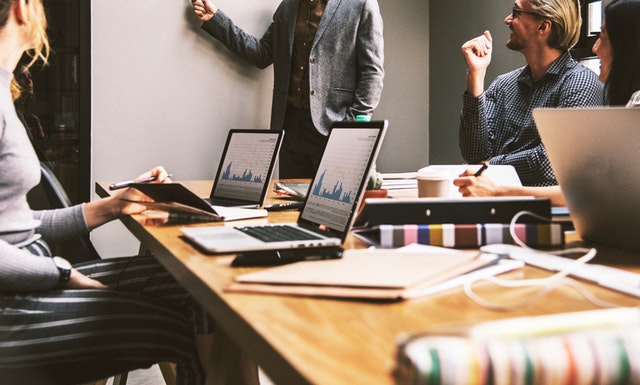 The Cloud stores more than just data. It can hold apps and entire software suites that enable using all the most commonly used tools from anywhere. One of the greatest success stories in this department is Microsoft Office 365, which allows the use of all the suite applications. And, there is no need to own the program or download it on any device. Yeah, that means the kind of access that businesses and individuals need to get things done when and where they need to.
Access Powerful Hardware 
Not every business has a need for raw computing power. However, for tech-heavy businesses, the cost of hardware powerful enough to meet their needs can be extensive. However, Cloud computing enables businesses to connect to high-end, specialized hardware. This field is in its infancy but is improving all the time.  
Additionally, if you want to connect and learn about how to use and maintain secure apps in any environment, look for information and businesses that offer hybrid cloud computing.
Constant Support and Updates
IT support has become one of the most important parts of operating a business. It's crucial because we want to use technology without experiencing the roadblocks that often come with it. Cloud service comes with ongoing support and updates that handle issues as they crop up. This secures your data at a much higher level than anyone could do alone. Of course, each provider has varying degrees of support and service. I recommend thoroughly investigating each firm before deciding on a service.
The Cloud has changed how we do business and even conduct our personal lives. It has helped us work more efficiently, cut costs, and even give us access to digital power otherwise not in reach. It truly has been a culture-changing invention. And, you can likely count on even more exciting Cloud capabilities to come in the future.