Modern society is becoming more and more conscious of how much sleep we get and the quality of it. From deciding what sleep tracker to buy to ensuring we've perfected our bedtime routine, there are some things to think about. I do know that a quality supportive mattress, bedding, and pillows play a large role in how we sleep. 
I'm sure you can agree that we all love a good night's sleep, and we'd like our bed to look good, but what would you be willing to pay to have those things? Believe it or not, some beds are priced in the millions. Yeah, I was a little shocked myself!  Just for fun, let's take a look at some of the most expensive beds available in the market today. I am curious to know what a million + dollar bed feels and looks like.  
Most Expensive Beds #1: Magnetic Floating Bed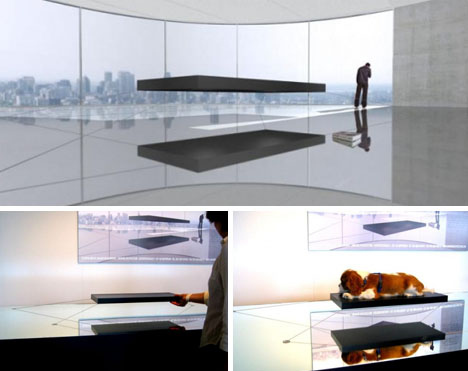 Yes, you read that right – this bed floats! Magnets weighing in excess of 1500 lbs. keep the apparatus afloat. This one took some time and science to perfect. In fact, it took about seven years to get this almost sci-fi bed off the ground…see what I did there?  Furthermore, the nearly $2-million magnetic support system is non-degrading and looks super cool to boot! It's a simple rectangular board, painted black, that gives the appearance of floating in mid-air.
Most Expensive Beds #2:
Starry Night Sleep Technology Bed 
If you suffer from chronic back problems, this bed could be the ultimate solution. However, you'll have to fork over about $50,000. Because the manufacturer claims it helps with snoring, it's also popular with snorers, or should I say the snorer's partners…lol. It's a smart bed that tracks your movements throughout the night and also features dual temperature settings, an Internet connection, and an iPod slot.
Most Expensive Beds #3: Majesty Vispring Mattress
This mattress certainly is fit for royalty. You won't likely find a higher quality mattress, as the Majesty Vi-Spring Bed boasts more than six thousand springs and has been handcrafted by the famous Jab Anstoetz. For that extra wow factor, numerous gold and silver layers have been incorporated into the design, which is why the bed will set you back almost $75,000.
Most Expensive Beds #4:
Cosmovoide Bed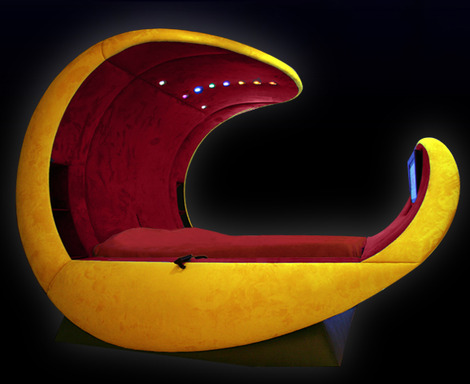 The Cosmovoide Bed features a contemporary, bold and colorful design that looks like something out of a Sci-fi movie. It boasts the ability to shape to your body and offers a whole host of great features, including a TV, a music system, and a phone. This bed will set you back around $60,000.
Most Expensive Beds #5:
Jado Steel Style Gold Bed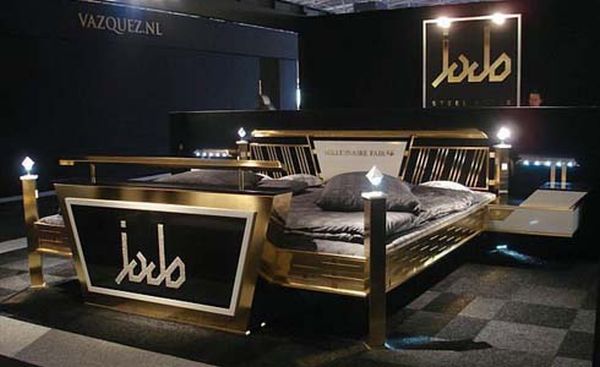 Luxury meets technology, with a stunning gold and Swarovski crystal design and gadgets, such as a Bose surround sound system, PlayStation and more. I'm not sure how well this one will help you sleep, but it's sure to make an impression on anyone who enters your bedroom. This bed tips the investment scale at over $650,000.
Most Expensive Beds #6:
Baldacchino Supreme Bed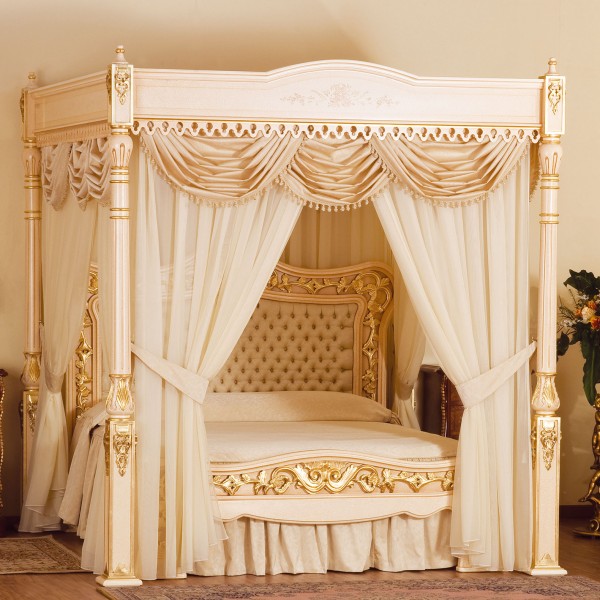 Taking the top spot at a shocking $6.3 million is the Baldacchino Supreme Bed (The ultimate collaboration between Stuart Hughes of Liverpool U.K. and HEBANON by F.lli Basile Interiors of Nocera Superiore Italy). Why is this bed so expensive? Well, first, it is exclusive, as in, the limited edition includes only 2. Though I'm not sure exactly what that means. Not only that, but the interior of the bed can be customized with 24-carat gold, diamonds, any fabric, and other details. It is 100% made by hand. I'm still shaking my head about this one…