If you are looking forward to planning that much-needed vacation post-Covid, you are not alone. Thousands of people are hitting the internet hard to plan a family vacation. You may be looking forward to one that has been canceled several times or looking for somewhere new that you haven't traveled to before. Whatever the occasion, make sure everything is planned and sorted before you go, especially if you are traveling with kids. Here are five considerations for a family vacation.
Destination 
First and foremost, think about where you are going and what you want to do. You might like to decide these details as a family, that way everyone will feel fulfilled. If you are feeling adventurous you could put all the suggestions in a hat and whichever one you pull out is where you go. This gets the kids involved and encourages participation and excitement. You could also plan a staycation if funds aren't available or you feel safer doing so. This is also an option if you don't have a whole week to travel, consider different day trips and excursions that are only a day away. 
What to Pack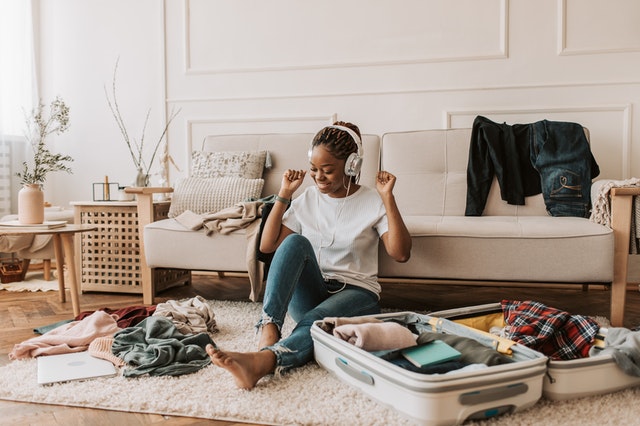 Once you decide on your destination it is time to start preparing. Consider the climate, weather, and activities to determine what to take with you. Do also check with the hotel or other accommodations to see what they offer as far as clothing care, amenities, etc. Also, think about whether you will be purchasing items while you are there. If you are, don't forget to leave room in your suitcase if you are traveling by air and need to check luggage. 
To make sure you don't leave anything important behind, make a master list that you can check off while you pack. This is imperative if you or anyone in your family has special needs like medication, supplements, or items for the elderly or disabled. You might even want to do some research about anything you think might be challenging. For example, if you or someone in your family has hearing loss, you can learn more about traveling with a hearing impairment to make the most of your time away from home. 
Travel Entertainment
Once your destination is chosen and your suitcase is packed, it's time to prepare for the actual traveling. Of course, this all depends on how you are traveling. Car trips are notoriously challenging for young children and even older ones. Make sure that you have fully charged devices and other non-digital items to keep them busy. If you can download movies and music directly to their devices in case you don't have access to WiFi. Do also consider what you will need for yourself or any other adults on the road or air travel. It is also a good idea to take items to keep the kids entertained while on the actual holiday. This is just in case there are delays or bad weather and you have to stay in the hotel. 
Paperwork/Records
One final thing to remember when traveling is to have all the essential paperwork you need with you. This includes proof of health insurance, passports, credit cards, and any medical details for sick or disabled individuals. Do also consider getting trip insurance that covers you against cancellations, flight trouble, and anything that happens while you are away on holiday. Because you want to be prepared for anything, check with your insurance company to see what is covered as far as illnesses, accidents/emergencies, or hospitalizations. Keep all of these documents together in one place that is safe but accessible.