Have you decided to try real estate sales or actually open a real estate company if you've been in the field for a while? If the answer is yes, be aware of how much work goes into this either way. Yes, it's a huge challenge for anyone, even if you are talented at communication, numbers, and sales. As with any business venture that relies on sales to stay afloat, the real estate industry poses risk and somewhat of a rollercoaster ride for agents and owners alike. In this article, we will look at 3 musts to start this type of business or to have a successful real estate career. 
Obtain a Real Estate License and Study
Obviously, the first thing to do is get your real estate license. You will need to have the necessary qualifications in order to get this license. The qualifications necessary and the timeline depends on what state you are in. Be patient, and check the requirements for your state well in advance of applying. Second, I recommend knowing everything you can about the money, market, location, trends, laws, and technique whether you are just getting started or are a seasoned agent who wants her own business. These are two very different places on the path, but both do require your full attention and dedication to produce success.
Invest in Professional Photography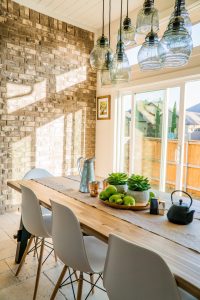 Another thing that is an absolute must in this industry is quality personal and product images. Professional real estate photography is sometimes available through companies, but, if you're on your own, you will need to walk through this process yourself. A photographer should be able to capture you in a positive and welcoming way. As for product shots, the mood of the home and its general features need to speak as much as possible. There are tricks to make the space look larger and more appealing. This is one of the most important parts of the industry and can make or break an agent and a business owner alike.
Use a Marketing or Branding Service
One other thing that could skyrocket your real estate business/career is using a high quality marketing service. Every business needs marketing in order to be successful, and this is especially important when you are starting up. This goes for being an agent as well. Branding and repetition in the market can make a difference in how the public sees you as a professional. If you are transitioning into owning your own company, having a quality reputation as an agent will bring extra support to a new business. Investing in a professional to help you market yourself is highly recommended in this industry.
These professionals can help you look trustworthy and credible, even if you are just starting out and don't have much experience. Never underestimate the power of marketing and branding, as they both can be the most powerful parts of any business.
Talk to Real Estate Professionals
One last thing, talk to others who have done what you want to do. Their insights will help you to move forward and make better decisions along your path in this industry. Who knows, you might even decide that this venture is not for you at this time. Of course, either way, be grateful for any information you glean from others. This is also a good way to connect and network with other professionals.