Several factors can interrupt the organization of business storage or a warehouse. For instance, things can become disorganized when you and your staff are busy fulfilling client orders or when there is an emergency. Despite this, a study shows the importance of keeping storage, backstock, and warehouses in tip-top condition for small businesses. This helps increase customer satisfaction with timely deliveries and optimized distribution. Overall, it can increase labor productivity. Here are four simple ways to keep business storage organized.
Keep the Space Clean
Spending an hour or two every week or monthly deep cleaning storage space and/or the warehouse can significantly boost efficiency. A clean storage area ensures that your staff can move safely and quickly to do their jobs at an optimal level. It can also protect your inventory, supplies, and stored equipment from potential damage or loss.  Consider hiring a professional service provider to clean your storage spaces or schedule a routine time for your employees to sweep, wipe surfaces, and so on. 
Train Staff on Organizational Protocols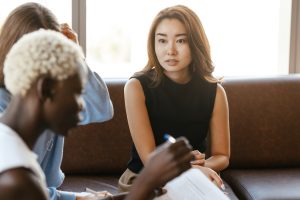 Hiring a company to clean won't yield positive results for long if your staff is not properly trained to maintain it. Educate them on the best practices and the need to keep the facility organized. Establish clear expectations in writing and check in with your employees on how sustainable the new plan is. Consider adding maps, signage, and labels to make the process easier for everybody. Keep the training program positive, quick, and productive. 
Update your Storage Floor Plan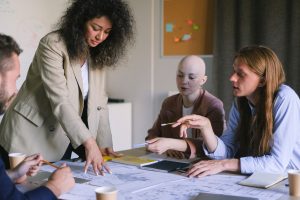 Creating and using a thorough floor plan is one of the quickest methods to improve storage space or warehouse. Updating your floor plan allows you to visualize and figure out several ways to optimize your facility. For example, it may reveal areas your employees frequently walk back and forth to gather supplies or inventory. An improved floor design will help you restructure such areas, resulting in better space use and less wasted time on bottlenecks from staff activity. Consider updating floor plans with line markings to establish clear routes for foot traffic and the use of any equipment. This will ensure personnel safety and allow smooth movement even in the busiest working environment. If you have a larger warehouse, firms like CJJ services can help you achieve the best results for your business. 
Review Shelves and Storage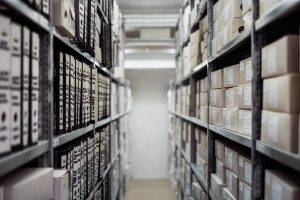 It is common for storage areas to get overloaded and outgrow their intended functions. What used to be functional and useful storage can easily become an overflow station and a jumble of clutter. An effective approach for organizing is to review how you use your shelves and other forms of storage. Consider your shelves and container placements, traffic patterns, the overall form of your facility, and how it impacts your ability to effectively manage your supply. Making even minor changes could help streamline production and save time for everyone.