When it comes to your health, have you made it a priority or shoved it to the back burner like a boring pan of soup? It's important to understand that the results you get in your state of health are determined by what effort you put in. So, if you do nothing, you will not see positive results. In fact, things will ultimately get worse. And, yes, achieving good health takes time, effort, consistency, and the execution of quality information. Even if you tell yourself that your health is the most important thing, your actions may not reflect what you say you want. I understand this all too well and have my own tragic story of long-term poor health…a post for another time. So, let's take a look at how to set your health as a priority and reach your goals.
Where Are You and Where Do You Want To Be?
A first step in prioritizing your health is being clear about where you are. This is the time to be brutally honest with yourself about how you feel physically, mentally, and emotionally. The next thing is to determine where you want to be, how you want to feel, and what changes you are willing to make to get there.
These goals need to be specific and important enough that you stay motivated through challenges. I recommend setting goals for a time fairly close like a month or two. Then set them for dates further out like a year or even 5. This action of setting a vision for the future needs to have the ability to invoke action and inspire you throughout the goal period and beyond.
Take Appropriate Action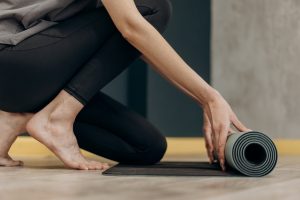 There are many ways to improve your health. That said, each of us is different and needs individualized steps to reach our specific goals. It also depends on what your priorities are. For example, if losing weight is your primary goal, it will be necessary to come up with a plan that addresses all the components of doing so. Of course, you will want to incorporate exercise into your regular routine while also obtaining the appropriate nutrition. You could also use products like the waist trimmer from Pacgym that could help you reach your goals faster. This would be most helpful if you have limitations or are recovering from illness or injuries.
What could be more irritating than a constant soreness, pain, or illness. It can soon take over your life if you don't take this seriously from the start. You may have aches and discomfort if you begin exercising when you are not particularly active to begin with, but you can still see your fitness instructor to determine whether you simply went too excessively at the fitness center.
Consider Yourself Worth It
Making the effort to treat myself is something I regard highly in the pursuit of health. For example, getting a pro massage, chiropractic adjustment, or a visit to the acupuncturist are all ways to help promote greater comfort, better function, and send the message to yourself that you are worth it. This is a part of taking full responsibility for your health and well being. After all, no one else will do it for you. 
Feed Yourself Well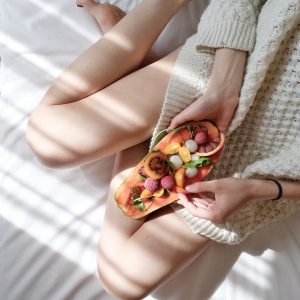 There are a number of factors that contribute to healthy eating, and it can be challenging to know exactly what to eat. This is due to conflicting food science and unsustainable fad diets that desperate consumers can be confused by. Good nutrition should be pleasant and creative, fulfilling your individual needs and also contribute to healing. Its also serving to know what foods you could be allergic or intolerant to. 
Additionally, instead of always eating pre-made dinners and fast food, choose nutritious foods like fresh fruits, vegetables, and lean protein. Clean and whole foods, in comparison to prepackaged meals that have empty calories, are high in essential nutrients such as protein, fiber, healthy fats, vitamins, and minerals.
These are just a few ways to make your health a priority, but do yourself a favor and explore what additional ways that could positively impact your journey to be your best self. Remember, give yourself time to heal and get used to new routines and practices. Poor health doesn't happen overnight, and neither does good health. Be well, my friends.
**** This post is strictly informational and is not meant to replace the advice of your healthcare provider. Women's lifelink, its owners, administrators, contributors, affiliates, vendors, authors, and editors do not claim that this information will diagnose, treat, or improve any condition or disease.