Operating a business successfully requires taking countless steps into the unknown and checking off a seemingly endless to-do list. With so much to do, it can be challenging to know what to focus on for the greatest impact. Some say that visibility is key to success. Others say that branding is the mountain to climb. I happen to think that you can work on both simultaneously. One thing that can help solidify your brand is to start networking online and in-person wherever you can. Have you considered a business event to kick things off? 
A larger targeted event could have an enormous impact on your business's visibility and connection to other businesses, potential clients/customers, and investors. Whether you use a full service event production and design agency to help you, or you decide to go alone and organize it yourself, know that there are plenty of ways to make your business event a success. Let's take a look at several key elements.
Plan Early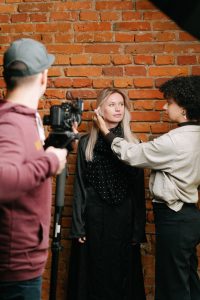 It's important to give your potential guests ample notice of the event. Requesting RSVPs will also help you plan your budget and set up more effectively. Plan your event well in advance if you are counting on a venue, vendors, staff, and other helpers. A few months' notice is not too much, as people are busy and need to plan for special events. I recommend planning every detail so there are no surprises when people are walking through the door.
Use Strategic, Targeted Advertising
Your event may be targeted at certain members of the industry. If that's the case, be obvious about it. Spend some time putting a list of people together that you would like to attend your event. Whether you are looking for investors into your business, or you simply want to network with others in the same industry, know who you're talking to and why. When you do this from start to finish, attendees will feel special and understood. Target all of your advertising, promo, and gifts to your specific audience.
Hire a Quality PR Team
You need high-resolution photos, excellent marketing, and even video to let everybody know that your networking event is on and there for them. Even if your event is an awards ceremony, and you simply want to build contacts, publicize this so that people know what's happening. Use radio, TV, and social media to advertise as much as possible. Make sure to hire experts if it's too much for you to handle on your own. It's money well spent to get the experts involved.
Hire Security 
A security company can provide you with the staff you need to keep things moving along safely at your business event. They can also provide you with the peace of mind that should something unexpected happen, you have help. Look for a security guard company that specializes in public events with crowds of people. Though nothing will likely happen that requires the action of a security guard, it's always best to be prepared for anything.
Be Social
If you want to give your event that little something-something, be the person who shows up in all the copy, invitations, and event features. It's your business, brand, and event. Make it your own, and make it reflect you and your mission. Being social at this event gives your attendees a better feel for who you are and what goals are important to you.