Have you ever wanted to noticeably improve your appearance but without expensive and invasive procedures? You might be surprised by how effective non-invasive cosmetic treatments can be at boosting your confidence. That alone is a script for looking and feeling younger and more vibrant. Below, you will find several options to add that little sparkle back to your look and self-confidence.
Teeth Alignment & Whitening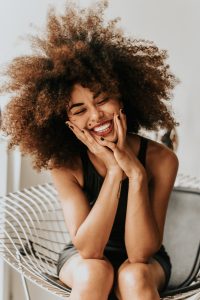 When most people think of non-invasive cosmetic treatments, they focus on the face. While face treatments are some of the more common options, other areas of the face can help freshen things up when cared for properly. A good focus might be your teeth. There are several common options for improving the look of the teeth, including clear aligners and whitening treatments. Of course, what you do will depend on the approval of your dentist and your budget. 
Soft Tissue Fillers
Soft tissue fillers, also known as dermal fillers, focus on reducing wrinkles and fine lines on your face. The process adds volume and fullness to specific areas you and your esthetician decide will help you the most. The effect is achieved by improving the levels of certain chemicals in your face. Hyaluronic acid is one of the more notable examples of this. These draw in moisture to a particular part of your face, which helps it look fuller temporarily. In turn, that minimizes the visibility of fine lines and wrinkles. The results of these fillers will last around 4 to 6 months. 
Chemical Peels
Chemical peels focus on exfoliating dead and dull skin, making your face look and feel younger and more vibrant. It involves using a chemical solution to remove some of the outer, damaged layers of your skin. The treatment can improve the appearance of acne, wrinkles, and fine lines. If you have rough or sun-damaged skin, you could also benefit from the treatment. You usually start seeing – and feeling – results after your first chemical peel session. It could take you several sessions to see greater results, however. If you have damaged skin or other minor issues, it may take multiple sessions to see improvements. 
Professional Facial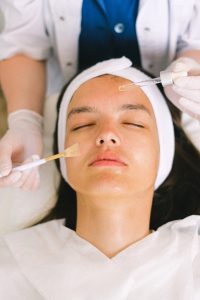 If you aren't thrilled about any of the above treatments, a simple pro facial could be just the thing for you. Having your skin pampered by someone else once a month or so has the potential to change how your skin looks and feels, especially as you age. First, they are using products that you might not have or even considered using. Second, the process is extremely relaxing, which aids in reducing tense muscles that contribute to wrinkles and frown lines. This is also a less expensive option for you ladies who are on a tight budget.
There are obviously plenty of non-invasive cosmetic treatments to choose from. There's a reason they're so popular, after all. I believe most women want to reach their beauty potential without having to go under the knife and mortgaging their house along the way. While you'll still need to consider potential risks for all treatments, these should be minimal. Your medical, dental, and/or skin professional should give you more details before you make any decisions.