Healthcare is a fiercely competitive field whether you own a massage therapy business or are a private-sector doctor. A constant flow of patients or clients is required to make a profit and stay operational. Even if you keep current ones, it's highly recommended to continually build your business by adding new patients/clients. Unfortunately, it can be difficult to focus on marketing to new consumers and understanding how to grow your healthcare business when your primary goal is patient/client care.
Solutions such as EHR systems can do wonders in ensuring your business maintains real-time clinic compliance while you dedicate your efforts to growing your patient base. Indeed, it is important to prepare for your business growth ahead. Handling more patients and client cases means managing billing, service monitoring, and integration to advanced tech features seamlessly. Otherwise, your business could crumble under the new challenges. 
It's critical to have a plan in place to increase your patient base. Do you want to attract more patients/clients but don't know where to begin? Here are four strategies to help your health company flourish.
Identify The Patients/Clients You're Trying To Reach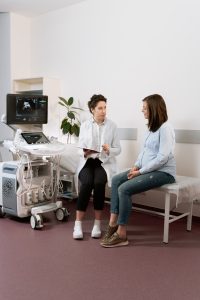 It's critical to have a complete understanding of who you would like to serve. This is fairly simple to do: look at your current and prior patients/clients and note important details like gender, age, location, and profession. Do also consider why they came to you and how you've helped them.
This information will assist you in developing a brand that appeals to your specific niche, as well as determining the best marketing, advertising, and outreach methods for new patients/clients. Once you know your target audience you can also research more about investing using websites such as Petrichor healthcare. 
Pay Special Attention to Branding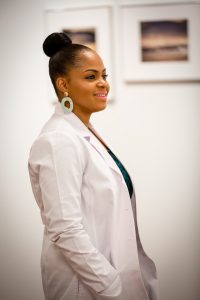 Creating a strong brand image is one of the most important aspects of a health industry marketing plan that attracts more patients/clients. Set your practice apart from the competition by creating a distinct identity that reflects your principles and values while also appealing to your target audience. For example, plastic surgery practice management software is perfect for doctors that specialize in cosmetic surgery as it offers a database of all of your patients at your fingertips instead of having to use paper and pen. This will provide assistance in branding as the business grows.
It may take some time to nail down what sets your practice apart from the competition. Consider what makes your practice unique, is it family-friendly, a luxurious healthcare atmosphere, do you have distinct methods, or is it the way you treat your patients? Once you have set your marketing plan into motion, remember to keep your brand consistent throughout all marketing materials.
Generate Leads Through Referrals
Word-of-mouth referrals are still one of the most effective strategies to bring in new patients/clients to your practice. This, of course, will increase as your business grows and you prove your effectiveness as a healthcare provider simply and swiftly. By providing high-quality service to your current patients and creating a memorable brand, you should easily receive referrals that lead to new business.
Participate In Social Media
One of the most effective strategies to reach a broad audience and grow your healthcare business is to use social media. You may quickly expand your audience and ability to advertise to the people who need your expertise by using data analysis and advertising.
It's also becoming one of the primary sites of communication between hospitals and their patients. People will follow their health professionals on Facebook to keep informed and gain access to useful information, so make sure you offer excellent content on your social media accounts on a regular basis.