As a health and wellness professional, you know that standing out in the industry is a key to long-term success. If potential clients/patients can't see what makes your practice different and how you can help them, they'll simply keep searching for someone else. Let's take a look at various strategies that you can use to advance your health and wellness practice. Whether you're just starting or you've been in business for years, these tips could help you attract more clients/patients and boost your bottom line!
Get Involved in Your Community
One great way to get your practice seen is to get involved in your local community. Volunteer at health fairs, sponsor a charity event, or partner with a local business. By getting involved, you'll not only be helping those in need, but you'll also be building goodwill for your practice. Potential clients/patients will appreciate your willingness to connect outside your office and that you're giving back to the community. This could set your practice as a number one choice for those who need your services. Plus, getting involved in your community is a great way to make connections with those potential clients but also others in your field. 
Offer Unique Products and Services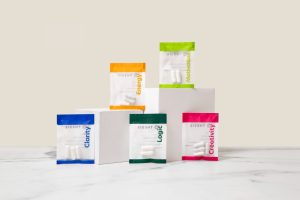 Another way to advance your health and wellness practice is to offer unique products and services that other practices don't. For example, if you're an acupuncturist or massage therapist, you could offer extended evening and weekend hours to accommodate working clients. Or, if you're a dermatologist or esthetician, you could offer laser treatments or skin-care products.
By offering unique products and services, you'll more likely attract those who are looking for a specific type of care. And once they've experienced the quality of care and the access to quality products at your practice, they'll be loyal and even refer their friends and family. So take some time to brainstorm what kinds of unique products and services you could offer at your practice. 
Provide a Personalized Experience
In today's world, health and wellness clients/patients are looking for more than just quality care. They're also looking for a personalized experience that meets their individual needs. One way to provide a personalized experience is to get to know your clients/patients on a personal level. Take the time to have conversations with them about their lives, their families, and their interests. This will show them that you genuinely care about them as people and not just as potential customers.
You can also personalize the care you provide by customizing treatment plans to each unique situation. By taking the time to understand the needs of those who trust you for care, you'll be able to provide that something extra that sets you apart as a practitioner or doctor. For example, consider that not everyone's primary language is English, hire bilingual staff or outsource to a company that provides medical interpretation services to ensure every client/patient feels comfortable.
Network with Other Professionals
Though these are just a few of the many ways you can advance your health and wellness practice, there are specific strategies that will benefit your unique practice. I recommend finding others in your field that are doing well in your industry. This type of networking can help you to feel more confident and even bypass unnecessary mistakes.