Have you ever considered how you can positively impact communities while traveling? The truth is, when we travel, we support the livelihood of those places and their residents. This happens, even more, when we travel to give back and support their cultures.  I relish this giving because it helps me and my family to return home with fresh eyes and a deeper appreciation for the world that surrounds us. Here are some specific actions that can make a huge difference in the places you travel to.
Support Worthwhile Organizations and Causes
Do some research before you leave to gather information about how you might help while at your destination. Volunteering is a terrific opportunity to connect with the community that you visit. It also just might have a positive influence on your fun and fulfillment. Even if you are unable to participate as a volunteer, you might still be able to help financially. This is also a great chance to learn how other states/countries deal with things like the homeless, the environment, wildlife, and other causes of interest.  
Be Eco-Conscious
In many cases, tourists are responsible for a significant amount of waste as well as pollution. However, this can be minimized with a little consideration and effort. One of the many ways you can positively impact communities while traveling is to clean up after yourself as you would at home. Additionally, avoid using plastic and materials that pose a threat to the environment. Some examples are reusable water bottles, shopping bags, and coffee cups. Also, try to support the hotels and restaurants that use sustainable materials and care for the environment.
Support Their Local Economy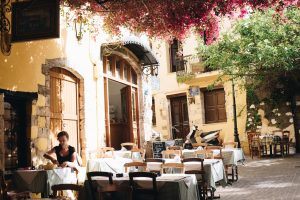 As a tourist, you can help the places you visit by spending money at locally owned businesses. This strengthens the health of the whole community by injecting funds and the need for more workers. Also, try to use tour companies that are owned and run by people in the area or a humanitarian travel agency. You can also make a difference by selecting intimate inns owned by local families instead of large hotel chains.
Visit Remote/Wilderness Areas with Care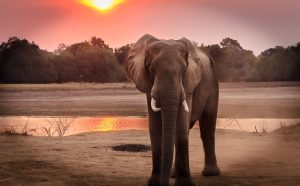 If you want to see remote areas with protected land and wildlife while you are on vacation, be kind and careful. You must employ an ethical tour guide who both loves and protects the local land and animals. Responsible guides will know the guidelines and regulations for safety and respect the area. Make sure to follow the rules at all times to have the best outcome for you and the community you're visiting.
Additionally, a significant number of these businesses contribute a portion of their fees to community-based wildlife organizations and regional research initiatives. Following participation in a responsible wildlife excursion, you will most likely return home with a heightened regard for the native flora and fauna as well as a more profound understanding of their natural setting.
I hope this increases understanding about just how much you can positively impact communities while traveling. It's honestly a win-win situation for everyone when you set the intention to connect in these ways. Have beautiful trips and remember to support and protect the precious people, cultures, and environments you visit!