Outsourcing various tasks is a great way to increase the productivity of your business, while also freeing up more of your time to focus on the tasks you do best. That said, there are several common outsourcing mistakes businesses make that can make operations more difficult. Let's take a look at some of them, so you can be better informed about the outsourcing process and how to steer clear of the pitfalls.
Outsourcing Things That Affect the Customer Directly
It can work out sometimes, but it is not usually a good idea to outsource any tasks that will affect the customer directly, such as having a freelancer handle customer complaints. Why? Because you don't have as much control over how the job is done. After all, their standards might not be as high as yours. It's best to keep a tight leash on sensitive parts of your business. An exception might be to use a vendor that has done quality work for you in the past.
Not Outsourcing to Experts
There are freelancers out there who will take on pretty much any task a business will hand off to them. They can offer lower fees, but, keep in mind, they might not have the appropriate skills or experience required for specific tasks. A good example is outsourcing things like ACA requirements and reporting to a company that specializes in it. Another example is to outsource marketing needs to a professional copywriting company instead of a generalist.
Not Using Non-disclosure Agreements (NDAs)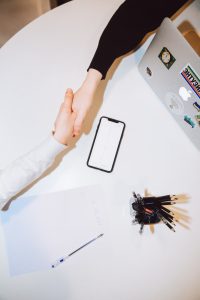 Whether you are outsourcing copywriting, accounts, or HR tasks, it is wise to have a non-disclosure agreement in place. This helps prevent freelancers from discussing your private business, poaching your clients, or giving away trade secrets. Even if there doesn't seem to be a risk, having the outsourcer sign an NDA will give you a higher level of protection just in case something goes wrong or there is an information breach. 
Not Calculating Costs
Although hiring a freelancer to do various tasks is frequently the least expensive way to get something done, it is not always the case. One mistake you'll want to avoid is not calculating the cost/saving of hiring a freelancer before you do so. If the aim is to save money, you need to be sure that your plan will work. When you are calculating your cost, do also include some wiggle room for unforeseen expenses or delays.
Not Providing Assistance
Even if you're lucky enough to find a good freelancer, they are still not part of your regular team. This means they will need a fair bit of guidance around your expectations, processes, and rules. If you want them to get it right the first time, offer them enough direction to help them feel confident to execute the plan well.
If you can avoid making these common business outsourcing mistakes, you will find that handing off various projects to qualified third parties is a great way to boost your business productivity and success. If you are struggling to find good outsourcing options, do some research to locate quality outsourcing firms or freelance agencies in your area.