There are so many ways to make a difference in the world that we can't possibly list them all here. However, I'd like to share several simple but effective ways that you could help people and the planet. The main thing is for you to listen to your intuition about how your unique gifts and talents could serve your community. Furthermore, if you're a big dreamer, you could take those gifts to a larger stage. Whatever you do, make sure it makes you happy and connects with your purpose and passions.
Let's take a look at a few of those ways you can make a difference in the world.
Volunteer Your Time and Skills
One of the most effective ways to make a difference in the world is to volunteer your time and skills. Consider donating your time to a local charity or helping build homes for those in need. Sharing your skills and talents can positively impact your community. In addition, volunteering allows you to meet new people, learn about different causes and organizations, and develop new skills that you can carry forward in your career.
Give to Charity
Another great way to make a difference in the world is by financially supporting a charity. Whether it's a one-time donation or a monthly contribution, supporting charities that are doing good work can enormously impact both local and global communities. Consider giving to organizations that work in your area of interest, such as environmental conservation or animal welfare. Charities make it easy to give back, often accepting online donations or allowing you to sign up for recurring monthly contributions.
Start a Nonprofit Organization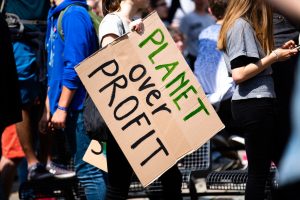 If you are passionate about a certain issue or cause, consider starting your own nonprofit organization. This be incredibly rewarding and fulfilling but also make a tremendous difference to others. So whether you want to work on animal rights or provide social support to members of your community, starting your own nonprofit has the potential to reach far. Various nonprofit fundraising solutions can help you get started and ensure that your nonprofit is able to effectively reach its goals.
Spread Awareness
Another effective way to make a difference is to spread awareness about issues that matter to you. This can be done through social media, posting flyers around your community, writing, or speaking at events and conferences. Even haring information about important topics with your friends and family can play a big role in shaping public opinion and leading to real change. Think about what gifts you have that could creatively spread awareness. You could also start a community cleanup group or recycling project to spread awareness that helps make your neighborhood more sustainable. How about holding a fundraising event that supports environmental conservation efforts or educational initiatives in your local area?
Share Ideas and Resources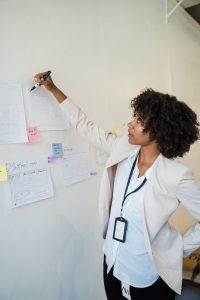 If you want to make a difference in the world, consider sharing ideas and resources with others. Whether it's through publishing blog posts, writing books, or organizing events, spreading your knowledge and expertise can help elevate important topics and change minds. Additionally, by sharing online tools or research findings with your colleagues and peers, you can help others to make positive changes in their own lives and communities.
In conclusion, remember there is only one you. That woman has special gifts, talents, awareness that no one else does. I encourage you to reach out to your community first to see what needs you could fill. From there, take your passions wherever the wind takes you! Do also remember that you are valuable and special simply by being alive. But, if you feel like sharing that awesomeness with the world, go for it!