Fashion is a fun way to express your unique personality and style.  Some even consider it an art form. Fashion designers like Alexander McQueen (one of my personal favorites) are known for designing innovative wearable works of art. When you shop for clothes, do you consider your personal style and the feeling you want to have wearing them? If not, what things influence your choices? Considering why you buy something and what it does for you is the number one way to end up with a wardrobe you love. Here are some important steps to a better wardrobe that will help you shine!
"Clothes aren't going to change the world. The women who wear them will."
― Anne Klein
Better Wardrobe #1: Go Through Your Closet
It's likely you own more clothing than you think you do. Purging is a positive way to clear out items you no longer need or want. Additionally, it helps you to streamline your style or even create a new one. I recommend that you clear out everything but the items you love or items you wear often.
While doing this, consider where you are now with your style and where you want to be. In other words, have a plan. Decide on the basic style you want to have and how you want to feel in your clothes. If you absolutely hate everything in your current wardrobe, make note of why. Knowledge is powerful! If you rediscover something you love in the process, even better!
Though there are rules for various body types, consider wearing what makes you feel fabulous. For example, the rules for plus size people may not be right for you or your style. In this case, do focus on what fits and flatters. Let your style lead with who you are before what the world says you should be.
Better Wardrobe #2:

Choose Quality Over Quantity
It's important to choose quality pieces, especially for items you wear frequently and ones you want to keep for a long time. Know that higher quality brands tend to cost more, however, you can look for sales and outlets to help your budget. I also look for quality brands at thrift stores and consignment shops. This is a perfect way to add needed pieces without breaking the bank.
Better Wardrobe #3:

Buy Well-Fitting Bras
From the perfect plus size bras to the button-down shirt that actually fits, it's worthwhile to find clothes that suit your body type.  The hardest clothes to shop for are jeans and bras – with the latter, you need to ensure that it fits you well because a bra is a foundation for everything else you put on after that. I highly recommend getting professionally fitted for a bra instead of just picking up whatever looks good from the department store. The difference a well-fitting bra makes is astonishing. It not only helps you look younger and fitter but also improves your posture.
Better Wardrobe #4:

Tailoring
Varying body types and shapes are not always considered by mainstream designers and clothing manufacturers. Shopping can be frustrating and avoided if it's difficult to find things that look good. So, what do you do? You fix it! Tailoring may be a novel idea for you, as many women simply buy off the rack and leave it at that. For a small extra investment, you can make your jackets, jeans, and most anything fit perfectly. This will literally transform your wardrobe and open up options you never thought you had. Focus on fit more than what size your clothes are.
Better Wardrobe #5:

Organization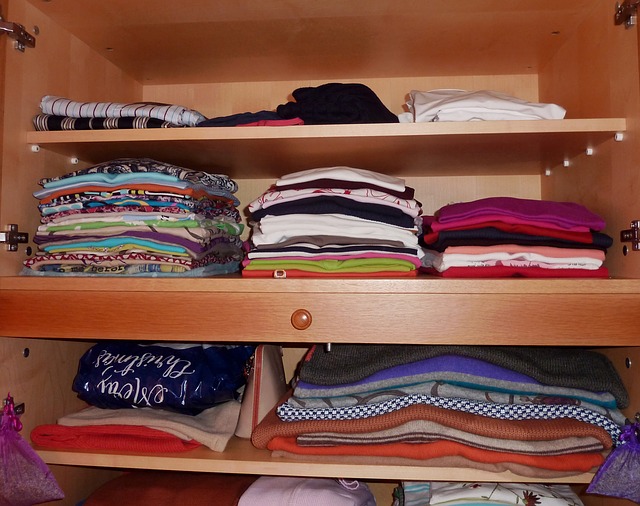 One of the main issues with putting together great outfits is the inability to see what you have. After you go through your closet and drawers, organize items so you can see them. If you have a large budget for this you can get custom closet shelving. If not, look for inexpensive storage aids for shoes, accessories, and other items. Keep frequently worn and foundational items accessible. It also helps to rotate clothes seasonally.
There are actually people who will come to your home and organize your closets. Again, evaluate your budget and move forward accordingly. Know that what you invest will pay off in lost time and over buying items you don't need.