Smiling and showing your teeth is a major way to express yourself in our culture. Therefore, taking care of your teeth is critical to your self-esteem as well as your health. Though basic oral care is a given, some choose to take things a step further. Cosmetic dentistry and orthodontics are options if you want your family's teeth to be their best. If you or your child is in need of braces, it is important to find a quality orthodontist. Here are a few tips to get you started.
Find a Quality Orthodontist #1:
Look for Honesty and Transparency
A reputable, quality orthodontist has candid and truthful conversations with prospective patients about the procedure, timeline, and pricing. I recommend that you go to your initial consultation prepared with questions. Don't be shy or afraid to ask the tough ones about pricing and botched jobs. After all, if they are not willing to disclose certain things, you should not trust them with your teeth.
Find a Quality Orthodontist #2:
Look for 
Friendly and Attentive Staff
When calling to inquire about an appointment, note how you are treated by staff. Are they friendly, attentive, and efficient? Though it may not always be the case, in my experience, quality dentists hire quality employees.  Furthermore, a quality practice will be well known in the community and liked by their patients.
Find a Quality Orthodontist #3:
Look for Superior Reviews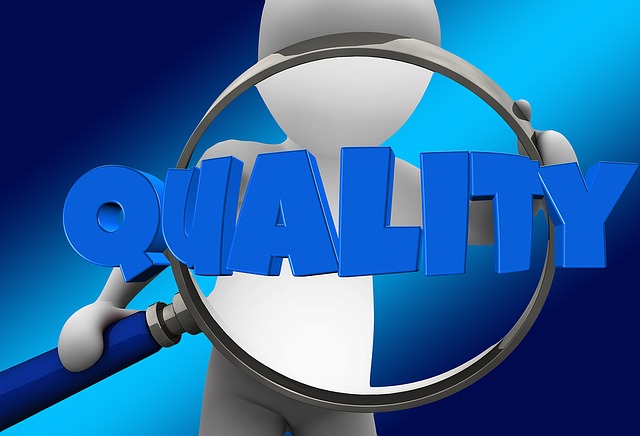 A quality orthodontist has superior reviews on their own site and other social media accounts. The best place to look for this type of feedback is Google, as it will show information from various sites. Another great way to find a reputable orthodontist in your area is to ask family and friends for their recommendations.
An orthodontist that offers good and honest reviews online and via word of mouth is likely a better choice. Also, look for sites that offer quality articles or information about what to expect from ortho treatments and after. I was impressed by the thorough info at California based Smile951 Temecula orthodontist website. 
Find a Quality Orthodontist #4:
Look for A 
Clean and Updated Office
When you visit your orthodontist for an initial consultation, look for a clean and updated office. I believe that first impressions do matter. This goes for the people and the look and feel of the facility. If you walk in and find it dark, outdated, and not so clean, this may be a sign of neglect or a fading practice. Signs of a cutting edge and viable practice show up in the appearance of the office and their staff.
Find a Quality Orthodontist #5:
Look for a Thorough 
Follow-up Plan
Orthodontics can be an anxiety-inducing experience. And, a quality orthodontist has a plan to help with this before, during, and after.  Furthermore, the follow-up, perhaps, is the most important part of orthodontics. Teeth can move after braces and literally undo all the work accomplished during treatment. Though it's ultimately your responsibility to keep your teeth healthy and beautiful, an ongoing partnership with your ortho will ensure greater long-term success. 
**** This post is strictly informational and is not meant to replace the advice of your healthcare provider. Women's lifelink, it's owners, administrators, contributors, affiliates, vendors, authors and editors do not claim that this information will diagnose, treat, or improve any condition or disease. Furthermore, these parties don't necessarily support, use, or endorse any products, tools, or services mentioned in this article.