Besides offering attractive benefits, businesses can do several other important things to create a better business culture. The nature of your organization's working environment can affect everything from employee loyalty to productivity. As a business owner, you have the power to create the space and environment you desire and dream of. The key is to understand what you have now and be willing to make changes where needed. Here are a few factors that can really make a difference in a business's culture and working environment.
Stress Management Framework
While some companies attribute their success to a high-pressure work environment, a stressful workplace can adversely affect workers' health over the long term. According to the American Psychological Association, the U.S. economy loses almost $500 billion to workplace stress and 550 million workdays to stress-related absenteeism. Since workplace stress can result in a 50% increase in turnover, you may want to have a stress management plan for your firm. Develop policies that place a cap on overtime and maximum working hours. A healthy workplace shouldn't expose workers to unneeded stress. When employees know that you are looking out for their health, they will feel safer and more easily cultivate a team-oriented spirit.
Inclusionary Culture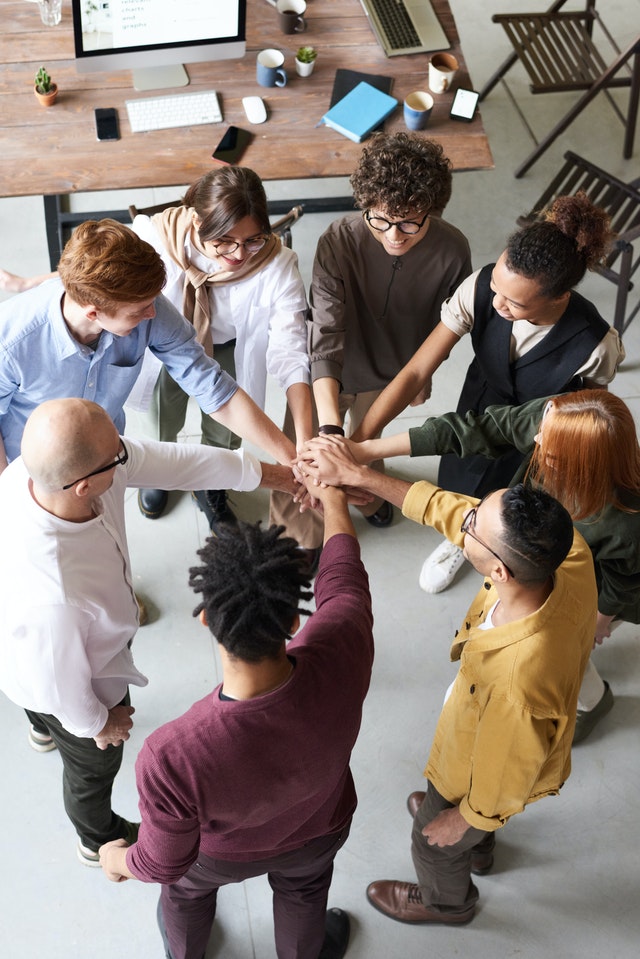 Workplace wellness has also been linked to a positive corporate culture. The Harvard Business Review has listed the key features of such a healthy culture as caring for your colleagues, offering support and showing compassion to those struggling, avoiding the blame game, encouraging one another, and instilling trust amongst all levels of the company.  Businesses that work towards achieving a positive work environment can foster healthy connections and transparency in the workplace.
Internal Communication
Rather than promoting internal communication, businesses tend to shift their focus to external communication. That said, about 80% of internal communication affairs can significantly improve the climate in your organization. You might find that prioritizing your internal meetings with employees to be effective at cultivating better attitudes and productivity. Remember, they are looking to you for guidance and support as they want to do their best.
Workspace Design
Having a conducive workplace design is a great way to improve employee safety and performance. Workers often need to concentrate and collaborate effectively – a good office design can help promote these habits. According to a Gallup research finding, employee engagement and worker satisfaction share a solid correlation in improving productivity and innovation.
For example, setting up an ultramodern office is an excellent investment that can enhance the beauty of your organization and make your workplace safer for customers and employees. When built poorly, different aspects of the office space, such as the roof, could cause damage running into hundreds of thousands of dollars. In that case, consider hiring professional industrial and commercial roofing contractors.
Have Set Company Rules, Standards, and Policies
I highly recommend that, no matter how small your business is, have set policies and standards from the beginning. You can always change these, but your employees need to have stability and knowledge of what is expected of them. Some things to include in this are your working hours, vacation policy, discipline, dismissal, and any other expectations you have. 
Make sure that all of this information is easily accessible and stays consistent. If you need to change things, let everyone know as soon as possible. Though your employees might like a surprise catered lunch, they likely would not fare well with a surprise policy change.