Most of us are pretty familiar with social media and how it works as a connector of people, businesses, and much more. It's become a staple way to engage with our friends, family, and even those we don't know well. Though it's not imperative to be a good steward of content as a casual user, if you're a business owner or an influencer, creating content that resonates with your audience is essential. This post is primarily for those of you who want to improve social media content and engagement for greater business success as an owner or influencer.
I've been on both sides of the social media coin and have seen how potential clients and people in general respond to well-crafted content.  Creating interesting, informative content helps build trust and loyalty with your followers no matter what type of business or purpose you have for being present on social media. Maybe you simply want to make quality connections. I recommend that you do YOU and genuinely interact with whoever is taking the time to show up on your accounts/pages. 
So, let's talk a little more in-depth about how to improve social media content and engagement.
Know Your Audience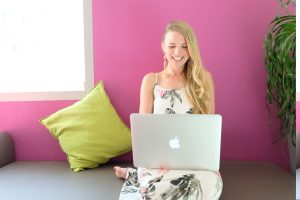 The most important thing when creating content is providing relevant and valuable information for your target audience. For this to be successful, you have to know your audience well enough to speak their language. This "language" I speak of includes copy, links, videos, and images. Additionally, ask yourself if the content you create adds value to their lives, entertains, or solves a problem they might have. This awareness helps ensure that your content resonates with your target audience and keeps them coming back for more.
Also, remember that quality matters just as much as consistency. Take time to research and adequately craft each piece of content before publishing it on social media or other platforms. When content is accurate, up-to-date, and provides valuable information for readers, it is more likely to have an impact. When people are impacted, they engage, refer, and share…all beneficial to your business.
Engage with Your Audience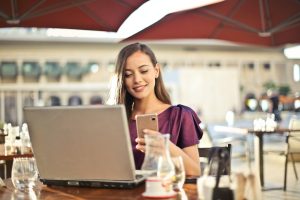 Modern business owners know that social media is an exceptional place to be seen and get their message/products out there. Engagement is also critical to becoming a successful influencer. Responding to comments on social media or emails from readers shows that you care about them and their opinions. It also helps build relationships with clients/customers, leads, and followers.
Additionally, asking your audience for feedback is a good way to further understand them. Knowing what topics, products, and services they're interested in, allows you to effectively tailor future content.
Looking Good!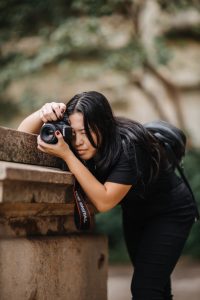 So, you got the content up to par, but what about how your posts look? Know that the aesthetics of a post can have a significant impact on its engagement from readers. Make sure to use high-quality images or videos that match the post's theme. This helps draw initial attention that encourages the engagement you want. If you post a photo of yourself, make sure it is quality and interesting. Additionally, use colors that showcase your brand and the mood of the content. Be aware that specific colors evoke different emotions from viewers, which can result in higher engagement rates overall.
Invest in Quality Equipment
Investing in good camera equipment helps you create visual content that stands out and delivers a professional image. Consider other pieces of equipment like lenses, a tripod, or a camera dolly. These pieces will enable you to capture smoother videos so your posts stand out. Additionally, investing in quality lighting gear will significantly improve your content's overall image quality.
Create New Trends and Interesting Content 
To keep your content fresh and exciting for your followers/clients/customers, it is essential to be a thought leader. Analyze the trends within the industries related to your area of influence. You can then brainstorm content that makes people think and react. Additionally, try experimenting with different types of content, such as blogs, videos, tutorials, and podcasts, as these can be great ways to engage with your audience further.
Creating engaging content as a business owner or influencer doesn't have to be complicated. I believe that it's more about finding interesting ways to be yourself and present your message or mission. Curating quality content that resonates with your audience will always be the primary key to success. I encourage you to put your best foot forward in all that you do, however, be real and sincere in your posts. Furthermore, by engaging with them through comments and questions, you'll strengthen your standing and connection with your audience. Happy connecting, my friends!